'Crazy Rich Asians' offers new hope to British actors
Share - WeChat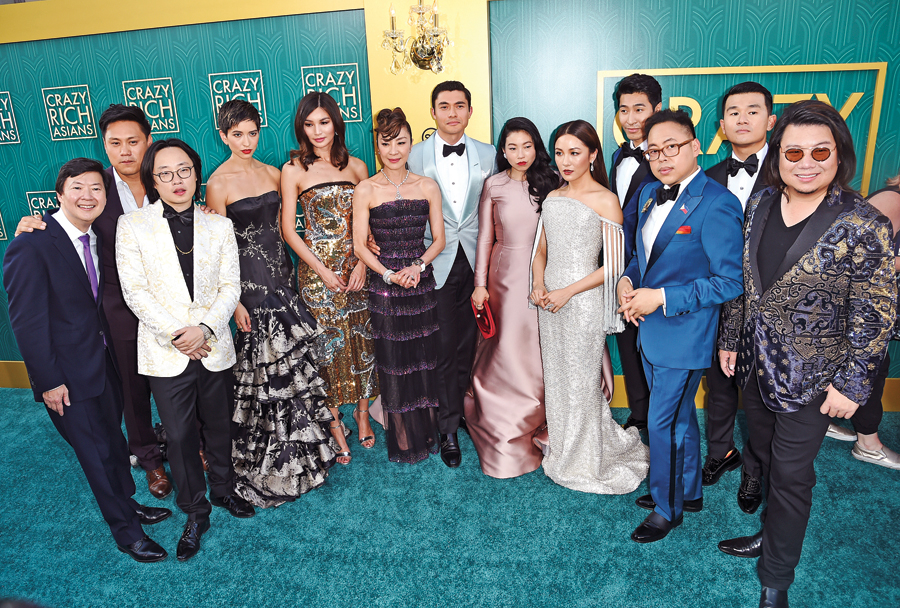 British-East Asian actors have welcomed the success of summer box office hit film Crazy Rich Asians, describing it as a watershed moment for representation in Hollywood.
In August, the film topped the US box office by securing the highest opening for a romantic comedy in three years, taking in $26.5 million.
Worldwide, Crazy Rich Asians has so far secured $187 million in September figures, and British-Chinese and British-East Asian actors, writers and producers hope this it can be a wake-up call for the country's own film and television industry to cast more actors of Chinese origin.
Crazy Rich Asians, based on the best-selling book of the same name by Kevin Kwan, is a romantic comedy focusing on Chinese-American Rachel, an economics professor who accompanies her boyfriend Nick to Singapore for his best friend's wedding, unaware of the fact that Nick and his family are extremely wealthy.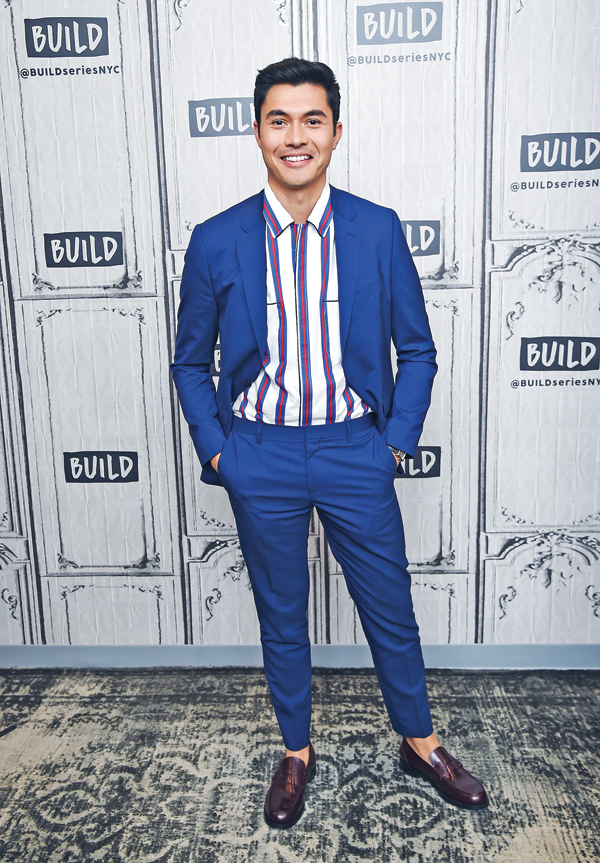 The two leads are American-Chinese Constance Wu, most recognized for her role in US sitcom Fresh off the Boat, and in his Hollywood debut British-Malaysian Henry Golding, who previously hosted travel shows for the BBC.
The film is the first Hollywood film with such a big East Asian cast since 1993's The Joy Luck Club, and was seen as a big gamble but the film has won over critics in the United States as well as in the United Kingdom scoring 93 percent on the movie ranking website, Rotten Tomatoes.
David Tse, a Chinese actor, writer and filmmaker from London, who was also the former creative director of Chinese Arts Space, said: "It's a classic romcom and it works. It just so happens that the characters are Chinese and East Asian."
Feng Lin, a lecturer in film studies at University of Leicester, said Hollywood has always been trying to capitalize on the Asian market through exporting films by introducing Asian stars or even using Asia as a backdrop to attract viewers.
While Feng said Hollywood had been slow in "figuring out how to create a story from non-white middle-class male's perspective", the rising Asian market and expanding diasporic Asian market, especially the growing number of middle-class consumers, has played a role in bringing Crazy Rich Asians onto the big screen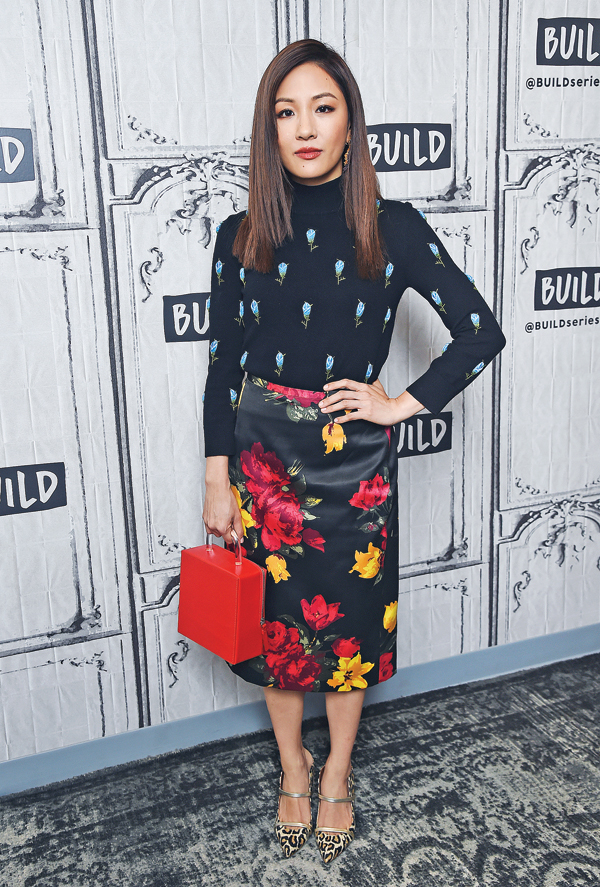 Tse said the industry must keep the momentum going, and hopes it will not be so long until we see another Asian-led movie.
"Times have changed," he said. "The rise of China and the realization in the West that people have to engage not only with Chinese people from China, but with the Chinese people living amongst them. It's coupled with perhaps my generation of East Asian and Chinese artists having much more of a voice and a presence."
To have Crazy Rich Asians shown at the cinema was important for audiences who have long wanted to see themselves represented on the big screen as more than just stereotypes.
Emily Siu, a Hong Kong-born Canadian journalist, said the film was a celebration of the second-generation Chinese-American and Chinese-Canadian.
"The film includes jokes and references that speak to us and includes Chinese actors not as a sidekick but as the main character," Siu said. "It symbolizes the contribution our parents have made to modern American and Canadian society and the huge role we play in it."
A study by the University of Southern California, which analyzed the top 100 films each year since 2007, found that 65 films in 2017 did not include characters of Asian or Asian American women.
In those 11 years, across 1100 films, just 3.1 percent of directors were Asian or Asian American, with 35 Asian male directors and a mere three Asian female directors.
When they get roles, East Asian actors are often relegated to characters such as academic geniuses, tech nerds, illegal immigrants, gangsters and martial arts experts while Asian women end up in parts as masseuses, sex workers or characters described as submissive, fragile or quiet. Some actors questioned in the survey said often they had been asked to put on an accent.
Feng said by enabling audiences to see Asian characters speaking fluent English in a Hollywood mainstream film might gradually challenge some East Asian stereotypes associated with linguistic barrier.
High-profile cases of Hollywood whitewashing Asian characters, where white actors were cast to play non-white characters, have prompted an outcry among some East Asians as well as movie goers, who feel that their stories have been told by white actors time and again.
This includes casting Scarlett Johansson in 2017's Ghost in the Shell, Cameron Crowe's Aloha in 2015 had Emma Stone star as the quarter-Chinese, quarter-native Hawaiian Allison Ng, in 2016's Doctor Strange, Tilda Swinton played a character from the fictional Himalayan kingdom of Kamartaj.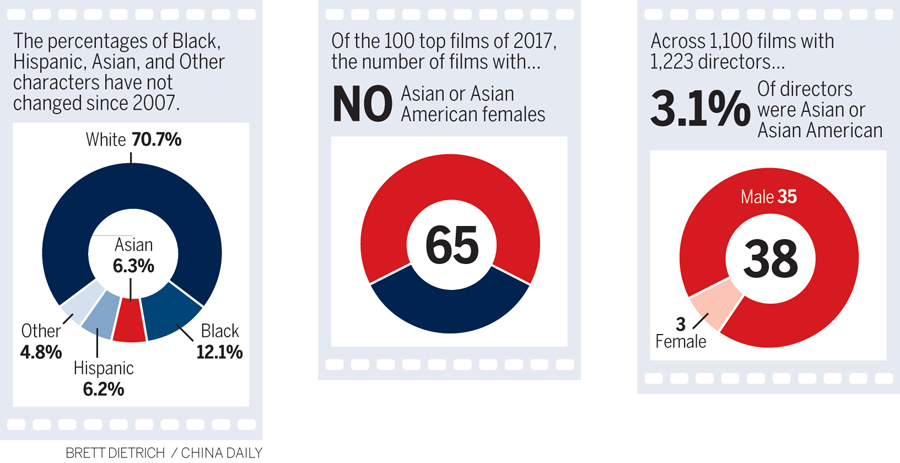 The film industry's excuse is that they need big name stars to make a project commercially viable but actors and writers of East Asian origin say this is not good enough.
More recently Harry Potter author JK Rowling had to defend the casting of Korean actress Claudia Kim as Voldemort's snake Nagini in the Fantastic Beasts sequel.
The latest trailer shows Kim as Nagini and sees her transform into a snake but some took to social media to note that the only Asian actor in the cast plays a reptile that is a villain's slave.
Crazy Rich Asians has proved that a diverse East Asian cast can make a profit and it is hoped this will greenlight more works featuring East Asian actors.
Meanwhile, industry professionals in Britain believe the UK industry has a lot of catching up to do compared with the US.
US television has shows such as Fresh off the Boat, and well-known East Asian stars such as Lucy Liu, Sandra Oh, Daniel Dae Kim and John Cho. The lead of recent Netflix hit To All the Boys I've Loved Before is also an US of Vietnamese descent, Lana Condor.
Kumiko Mendl, artistic director of London-based Yellow Earth Theatre said British television need to feature more Asian faces that the general public will recognize and raise the profile, taking the example of Crazy Rich Asians' star Gemma Chan, who is also in hit Channel Four series Humans. Marvel's Doctor Strange film has Benedict Wong in its cast and Katie Leung plays Cho Chang in the Harry Potter series.
"If we have more people like that in the mainstream doing all sorts of different roles then that's great," Mendl said. "That is what we need more of and it becomes more normalized … They have love interests, they're playing lead roles, we need more variety. Crazy Rich Asians obviously doesn't represent everybody but it's a start."
Lloyd Lai, a British-Chinese actor from Manchester, said: "With Crazy Rich Asians and John Cho's Searching, there will be more openings and potentially less tunnel vision towards East Asians as a whole and maybe in a few years there might be a lead East Asian superhero or James Bond."
Tse said it is time to give British-Chinese or East Asian writers the chance to develop and tell authentic stories.
"It's time for British film production companies as well as television production companies to start looking into this and start investing," Tse said. "It's about authenticity and diversity, the global public is ready for that, and it doesn't always a have to be a white hero or lead character."
Some have criticized Crazy Rich Asians of not representing a wider spectrum of Asian ethnicities and backgrounds, but Tse said expectations cannot lie solely with this film.
"You can't expect every single film to be the one that represents all of us, it's impossible. You take each film on its own merit and you recognize it for what it is, it's mainstream glossy, commercial romcom," he said.