French nationals embrace Chinese culture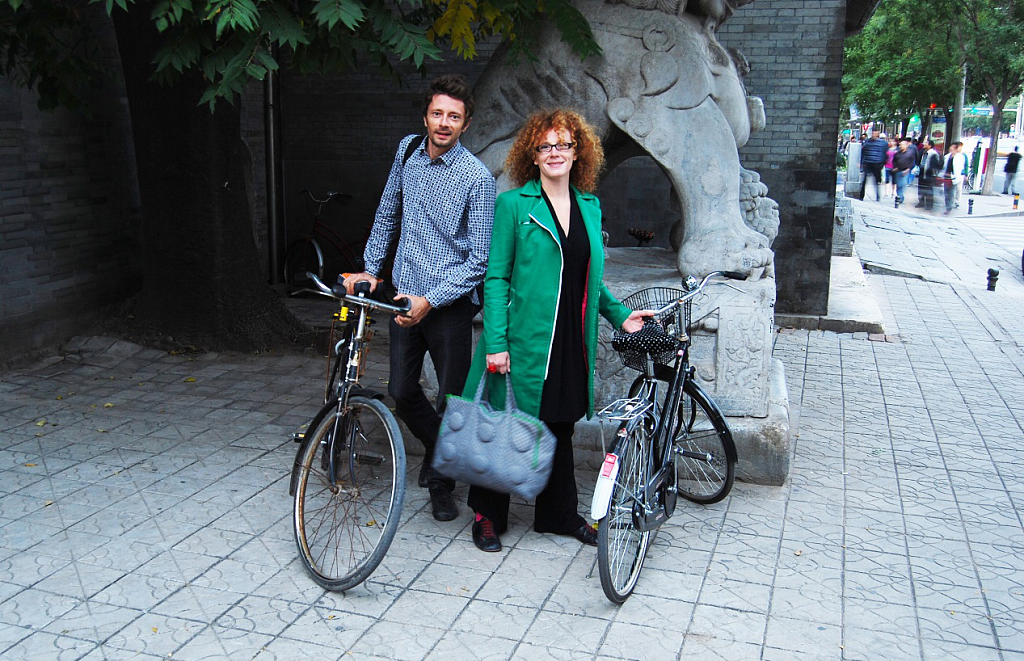 Amélie Peraud and Pierre-Yves Babin are French nationals who have been in Beijing for more than 10 years. They love Chinese culture, especially the Beijng hutong culture, and have even added Chinese elements to their design by starting a business for handmade Chinese children's clothes.
In 2005, Pierre came to Beijing and met Amélie, who ran a small shop near the Drum and Bell Towers in Beijing selling handmade clothes and accessories. The two became business partners and set up their own brand, Tang' Roulou, based on a traditional Chinese snack tanghulu, which consists of candied Chinese hawthorns on a bamboo skewer.
Tanghulu reminded them of pommes d'amour, French for "apples of love", candy-covered apples eaten at Halloween and known as toffee apples or candy apples in other countries. They changed the spelling of tanghulu based on French pronunciation, transforming it into Tang' Roulou.
In 2011 to attract more people they opened a shop on China's biggest online shopping platform Taobao, and were invited to attend the company's annual Taobao Maker Festival last year.
In the future, Pierre and Amélie will continue to live in Beijing. They love the city, Pierre said. Though they are French, they have their own Chinese dreams. They hope to design more products mixing Chinese and French culture.