DPRK's moves naturally have proviso: better safe than sorry: China Daily editorial
Share - WeChat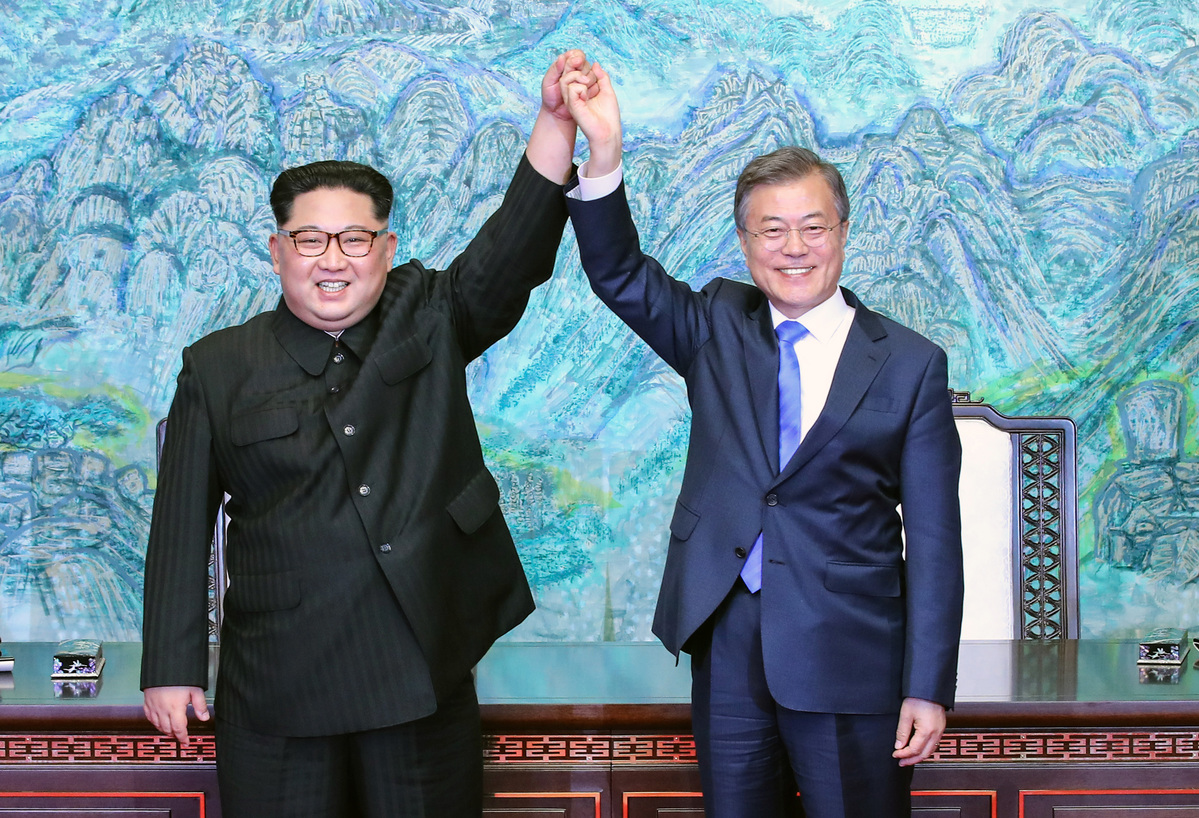 Unimaginable just a few months ago, Democratic People's Republic of Korea leader Kim Jong-un may soon shake hands with his US counterpart at a second summit meeting.
Kim has on multiple occasions expressed readiness to forsake nuclear weapons, for which he had turned his back on the rest of the world. Now he is offering to allow international inspectors to verify the measures he has taken.
He has also reportedly entrusted Republic of Korea President Moon Jae-in to convey an invitation for Pope Francis to visit his country.
And his government has officially launched a website dedicated to soliciting investments in selected development projects, ranging from hotels to railways to power stations.
These are unmistakable gestures of goodwill, indicating genuine eagerness on his part for his country to rejoin the international community and pursue nation-building in a peaceful environment.
Moon, who has been behind most of those recent developments and has engaged personally with his northern counterpart, says he is convinced of Kim's sincerity, and is now calling on the rest of the world to reward Kim for what he has done.
If, as he told Le Figaro, Kim "has taken the strategic decision to abandon his nuclear weapons", this is indeed time for the international community, the United States in particular, to respond accordingly.
Given the initial steps Pyongyang has taken and pledged to take, it is important for the rest of the world to not keep Kim from feeling "frustrated by the international community's continuing mistrust".
Moon was correct in saying that "we need to assure Kim Jong-un that he took the right decision in deciding to denuclearize and we need to accompany him in his wish for a durable and solid peace".
This may not be easy. But the international community does need to prove its appreciation of the positive developments on the Korean Peninsula, and offer decent incentive for sustaining the fine momentum.
Moon's call for an official end to the Korean War reflects Pyongyang's foremost concern is for security guarantees in exchange for denuclearizing. Which is understandable considering the longstanding insecurity the DPRK has been made to feel by the US and its allies. Without this concern being properly addressed, all rhetoric about denuclearization may just be empty talk.
Most Viewed in 24 Hours
China Views