How Ireland's free trade zone model inspired the Shenzhen SEZ
Share - WeChat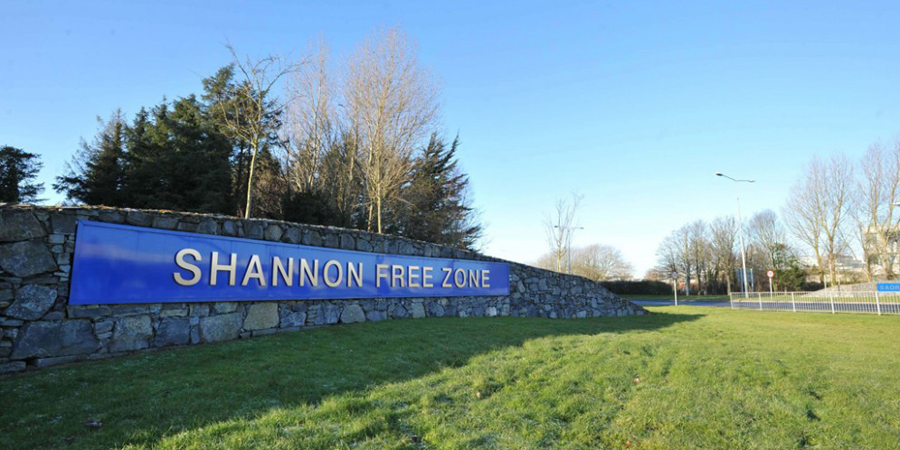 When a group of government officials from China visited Ireland in 1980 seeking inspiration for their nation's special economic zones that have become a major driving force for its economic boom, they made a distinct impression on the former strategic planning officer at Shannon Development, Brian Callanan.
"Focused", "formal" and "quiet", is his description of the delegation that had come to study the overall concept of a "free zone". He recalls that the officials seemed "indifferent" when they first arrived, and that there was "no big conversation".
"But they were very engaged. They were listening all the time very carefully," he said, "I felt they were absorbing everything."
The eight Chinese officials came to the mid-west of Ireland at a time when the reformist Chinese leader Deng Xiaoping was considering his options for energising China's economy.
Deng wanted to learn how other countries developed their economies and sent a delegation on a world tour to see how special economic zones worked elsewhere.
The Shannon free zone model gained popularity among countries around the world trying to industrialize. Established in 1959, it is widely known as the world's first free trade zone with special tax incentives and simple custom procedures attracting foreign investment.
After touring several other countries, the Chinese delegation arrived in Shannon and attended a three-week training program on how to set up an industrial free trade zone, during which they were introduced to the world's first duty-free shop and a special zone based on low tax and free trade.
Callanan believes that shared commonality is a key factor that made the Chinese go to Ireland.
"Both Ireland and China have been on the receiving end of colonialism and I think China would have been sensitive to where it learns its lessons from, because there were all these cultural and political issues," he said. "So to be involved with a neutral country to share with China the negative colonial experience, I think was very important.
Callanan said the Chinese officials' reserved manner at the beginning of the program took the hosts by surprise, as Irish people are so much more comfortable talking, or even arguing.
"They were very indifferent and there was silence most of the time," said Callanan, reminiscing on the first day when he was giving an overview on the program to the visitors. "The Chinese were very focused, busy taking notes, but no questions were asked."
It did not take long to break the ice according to Callanan, especially when the Chinese learned about a story that shared the nations' similar experience of poverty. During Ireland's Great Famine in the 1840s, about a million people died and a million more emigrated.
"We talked about how we were coming out of poverty when we gave an historical background of Shannon, back in the era of poverty and hunger, and this was not just about the customs or incentives, but about how we got our escape from being poor," Callanan said. "I think that resonated with the Chinese people because they understood that in their folk memory."