Men in their 60s and 70s shine as models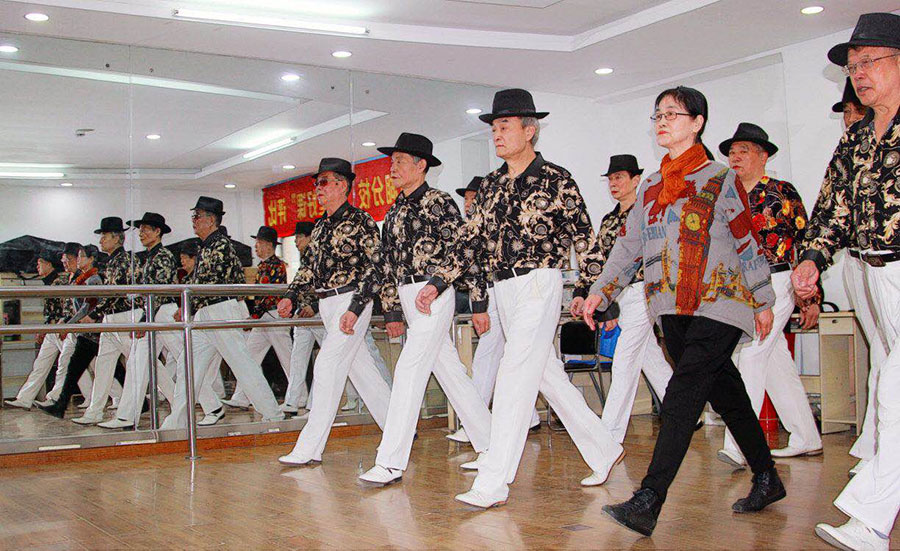 Dressed in the same outfit, walking upright and confident, every time a group of amateur male models, aged 60 and above, show up, they elicit "oohs" and "aahs" from spectators.
With average age of 68 years, the special model crew is made up of students who take fashion modeling course at a college for seniors in Wuhan, Central China's Hubei province, and boasts the only one in the city.
There were only seven students in the class when the college first offered the course in male fashion modeling in 2012. Six years later the figure has grown to 40, half in the basic class and half in the advanced one.
The oldest student is 75 years old and their heights ranges from 1.72 meters to 1.92 meters.
The students in the advanced class are given a number of chances to show their walks and themselves in big and small events.