US' tariffs have no legitimacy
Share - WeChat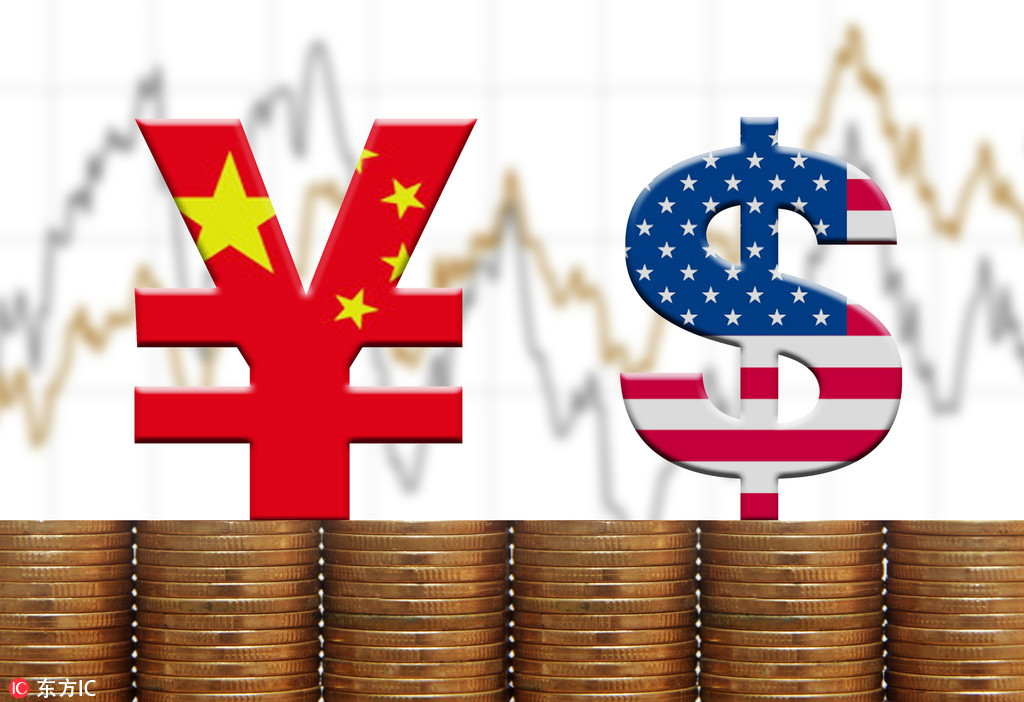 US President Donald Trump on Tuesday repeated his threat to slap tariffs on an additional $267 billion of Chinese imports if Beijing retaliates for the recent levies the United States has imposed in an escalating trade war.
Now more than 50 percent of China's exports to the United States and almost 85 percent of US exports to China have been hit by tit-for-tat tariffs. This is the biggest trade dispute in history in terms of the absolute volume.
Negotiation is a process of giving and taking, which takes time. But Trump's pace is too fast, he hasn't given enough time for negotiations. Trump imposed punitive tariffs on Chinese goods worth $34 billion in July, and then on another $16 billion worth of Chinese imports in August. The 10 percent tax on $200 billion of Chinese imports took effect on Sept 24 and the tax will rise to 25 percent in three months. China has responded each time with reciprocal tariffs on US goods.
Trump keeps escalating the tariff blows because he wants China to "accept it, or be hit". There is no alternative word to describe this than to call it what is "bullying". Bullying might be effective for small economic entities, but it will not be effective against a big economic power.
Trump has tried to convince everyone he is smarter than others and a master of the deal. But when Trump boasted he had achieved more in his first two years in the White House than almost any other US presidents in history, he only drew laughter from world leaders. He claims that the trade war he is instigating with China is to benefit people and companies in the US. But the majority doubt the objective and legitimacy of Trump's tariffs. The mainstream voice in the US is condemnation of his tactic.
Even some sharing Trump's complaints about Chinese trade practices are opposed to the duties. The Trump administration may hold the illusion that letting the US public feel the pain of the trade war will give it legitimacy. But that is unlikely to prove the case, and in the process the trade war will hurt the US itself very badly. Forcing the US public to be on the same boat with the Trump administration will only rebound to the administration's disadvantage.
Trump continually repeats his optimistic statements that the US will win the trade war with China, but history tells us there will be no winner. The fight won't end in the blink of an eye, considering it is between the world's two biggest economies. The rounds of tariffs will only leave both countries black and blue, and produce huge risks and new uncertainties for the world supply and value chains.
The author is a research fellow and director of the Division of American Economic Studies at the Institute of American Studies, China Institutes of Contemporary International Relations.
Most Viewed in 24 Hours
China Views