Reforming an economy without Western theory
China Reform and Opening – Forty Years in Perspective
Reforming an economy without Western theory
Editor's note: Laurence Brahm, first came to China as a fresh university exchange student from the US in 1981 and he has spent much of the past three and a half decades living and working in the country. He has been a lawyer, a writer, and now he is Founding Director of Himalayan Consensus and a Senior International Fellow at the Center for China and Globalization.
He has captured his own story and the nation's journey in China Reform and Opening – Forty Years in Perspective. China Daily is running a series of articles every Thursday starting from May 24 that reveal the changes that have taken place in the country in the past four decades. Keep track of the story by following us.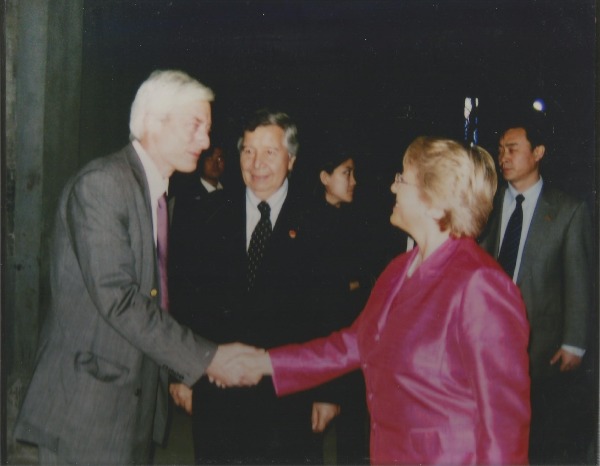 Beijing in the spring can be blustery and cold, as the last winter winds whirl across the city and the aroma of early flowers awakening. In March 2000, at the closing news conference of the Third Plenum of the Ninth National People's Congress, a journalist asked Zhu Rongji how he wanted to be remembered by the Chinese people after his term in office. Zhu just laughed and made the following remarks.
"I only hope that when I leave this position, the people can say one thing: He is a clean official, not a corrupt official. With this I am satisfied. If the people are more generous and say, 'Zhu Rongji actually accomplished some matters of substance,' then I must express my great thanks."
From the moment he assumed the role of vice-premier, Zhu had managed China's transformation into a market economy over the critical decade of 1992-2002. Unabashedly combining the tools of command and market economics, Zhu brought inflation down from 21.7 percent in 1994 to to 1 percent by 2001, while maintaining an average 8 percent growth rate over this same period. He streamlined and rationalized China's banking and financial systems, taking on and closing down the bastions of the old unregulated system. He steered China through the Asian financial crisis without devaluing the renminbi, strengthening the currency in the process. The reforms he had overseen as premier involved re-engineering the State-owned enterprises, cutting government bureaucracies by half, and replacing the iron rice-bowl system with the framework of a modern social- security and insurance-based healthcare and pension system. Such reforms have involved more than structural changes and institutional capacity building. They have required the re-engineering of Chinese society as a whole.
It is hard to imagine the leader of any other country daring to take the political risks inherent in tackling economic and financial challenges on such a scale as China has. Yet Zhu did and, arguably, succeeded. In doing so, he has ignored the formulas preached by the Washington Consensus and defied the once sacrosanct International Monetary Fund prescription for developing countries. Many of those who accepted the economic panacea proffered by Western academics have lived to regret it. Zhu, however, developed his own practical model suited to Chinese realities. His own theory of a "macro-control system" powered the managed marketization of China's economy, which is all the stronger for it today.
This is really where the idea of sequencing began. Zhu recognized that none of the individual problems could be tackled in isolation. To reform the system, all issues would have to be confronted together, but in a logical order of layered priority. It was a complete rejection of market fundamentalism and shock therapy. Economists would later dub it "sequencing".
Zhu Rongji's contribution has been in seeking a middle road for economic reform to achieve marketization of the world's fastest-growing mega economy, and doing so while maintaining political cohesiveness and broad-based social stability. His model of "managed marketization" is one that can be adopted and applied to other developing or transitional economies. It provides a practically proven alternative to the market fundamentalism and shock therapy theories coming out of US universities and Washington think tanks. For China, Zhu Rongji's legacy has been the transformation of this nation's economy from a planned to a market system, while maintaining high growth and broad-based political and social stability. The world should give due recognition to Zhu Rongi for the successful application of a new economic development model of managed marketization. His name should be remembered alongside that of Keynes.

Zhu Rongji provided a practical demonstration of how fusion, crossover economics can prove to be a viable option, and has brought economic theory into a new epoch. As Deng Xiaoping once said to Zhu in Shanghai during the 1992 Spring Festival, "Planning and market are both tools to accompany the use of resources, but are not in themselves standards of socialism or capitalism." The world community of economists should finally give credit where it is due.

Please click here to read previous articles.
Most Viewed in 24 Hours
China stories