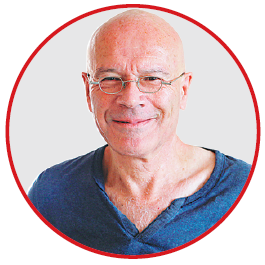 Martin Jacques
Author of When China Rules the World
BORN:

1945 in Coventry, England

EDUCATION:

1957-64: King Henry VIII School, Coventry

1968: Manchester University, BA in economics (first class honors)

1976: King's College, Cambridge, PhD

CAREER:

1965-90: Executive committee member, Communist Party of Great Britain

1969-71: Tutor in economic history, King's College, Cambridge

1971-77: Editor of Marxism Today

1993: Editor and founder of London-based think tank Demos

1994-96: Deputy editor of The Independent

2003-08: Visiting fellow, London School of Economics Asian Research Center

2009: Author of When China Rules the World

2010-11: Bosch public policy fellow at the Transatlantic Academy, Washington

2013-present: Senior fellow at the Department of Politics and International Studies, Cambridge University

2016-present: Visiting professor, Tsinghua University, Beijing
Sinologist sees China changing the world
Esteemed author says nation's development model can be a blueprint for emerging economies
Cecily Liu in London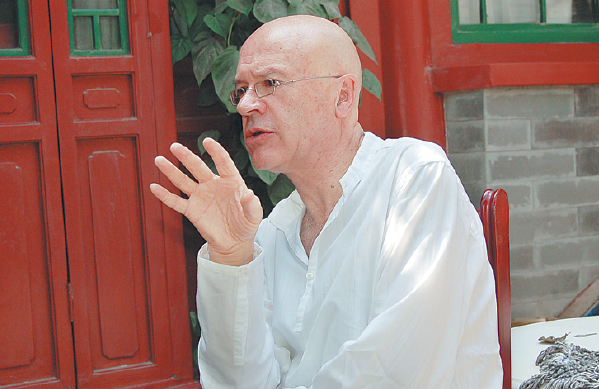 In addition, China is now using its international influence to lead on multilateral issues, such as globalization, climate change and global governance, in its own unique way. In order to share its development experiences with other emerging economies and improve global trade links, China has championed the Belt and Road Initiative and the Asian Infrastructure Investment Bank.
"China is going to be a very different kind of great power," he said. "The Belt and Road is a powerful example of China trying to find a new relationship (that can benefit both China and other countries). This notion is very different from Western colonial thinking."
The AIIB, which focuses on financing infrastructure projects in Asia, represents the interests of more than 80 member countries through a pluralistic approach. The BRI, which aims to improve trade and connectivity between Asia, Africa and Europe through infrastructure investment, has also attracted keen participation from public-and private-sector players globally.
In Jacques' view, these exciting initiatives, supported by China's economic strength, challenge the post-Cold War mentality that divided the world into the West and the rest.
For many, the fall of the Berlin Wall in 1989 and the disintegration of the Soviet Union in 1991 proved that socialist countries could not make sufficient economic progress without adopting the development model of the West.
"That was the great and final victory of the West," Jacques said. "It's strange now to think that. And if you look back now, it's obvious, in my view, that 1978 was a far more important year in world history than 1989 or 1991."
But China's economic success proved that such progress can be made while the government maintains an important role in guiding the country's direction.
"We must always remember that only about 15 percent of the world's population lives in the developed world, which is essentially the West plus Japan," he said. "Eighty-five percent of the world's population lives in the developing world. Until quite recently, the world was still a Western world. China's rise gave the developing world an alternative place to look, for development, for inspiration."