Water-soluble 'plastic' may reduce ocean pollution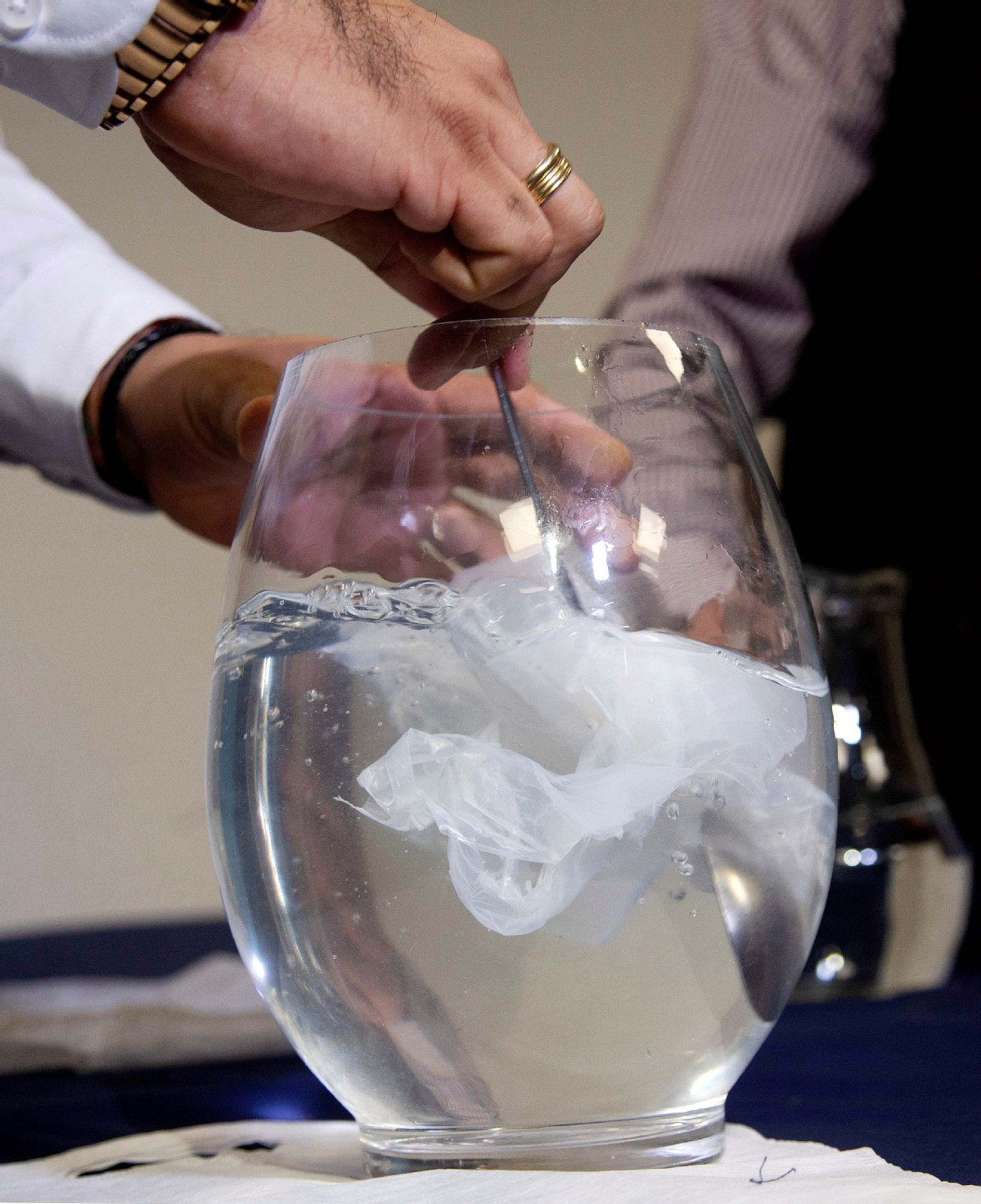 Industrialization
His work caught the attention of Polyrocks, renowned for its fire-retardant products, which was exploring new business opportunities. In 2015, the two joined hands in modified PVA industrialization.
"In 2016, we were looking for a suitable blow-molding machine in Dalian, Northeast China," Cui said. "That's when and where we met Astete."
The Chilean entrepreneur had spent two years scouring the world for a company capable of, and interested in, making affordable water-soluble bags.
"I was in the plastics industry and I thought to myself, 'we can't use petrochemical bags anymore'," Astete said. "I tried some European and American manufacturers first, but they showed little interest because the profit margin for shopping bags is very small. Then I came to China."
Cui and Polyrocks first focused on bags that would be soluble in hot water, which would be more durable for everyday use. But Astete, coming from a country with a long coastline, insisted that the bags should be soluble in cold water.
"He helped us make this crucial decision in product development," Cui said.
A prototype was produced in just two months, and Polye Materials was quickly established to service the project.
"The bags launched in Santiago are our third-generation products. Their cost is about 1.5 times of that of a normal plastic bag," Cui said.
"We expect them to be as cheap as normal ones in our fifth generation."
Li Lingyu, general manager of Polye, said the company's annual production of modified PVA pellets will reach 10,000 metric tons by November. "That's about 500 million water-soluble bags," she said.
Astete hopes the bags will hit the shelves in Chile by the end of the year, and he has been trying to persuade his Chinese partner to open factories in his home country.
"After our press conference, I got so many calls, and there are thousands of email inquiries in my inbox. It's crazy, really, really crazy," he said.
"We need to further increase our capacity. Eighty-five percent of the inquiries are from outside Chile, places such as Mexico, Germany, France and Spain."
Polye and Solubag plan to start a joint venture in Hong Kong to deal with global sales.