Pence's surreal speech was at least good for a laugh
Share - WeChat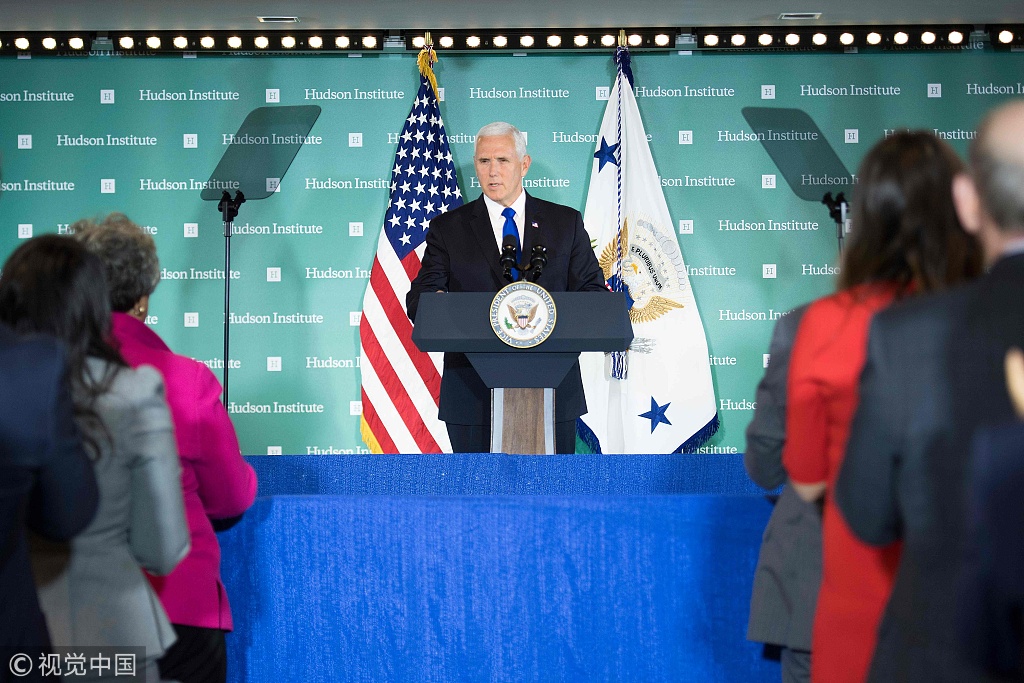 Editor's note: A social media poster, Niutanqin, whose name conveys the meaning talking to a brick wall, responded to US Vice-President Mike Pence's speech attacking China at the Hudson Institute on Thursday last week. The following excerpts were popular and have been widely reposted:
Dear Vice-President Mike Pence,
There is actually nothing new in your speech, which is full of the fusty arrogance, if not self-deceptive shortsightedness, of the United States. Your fearlessness has made you a laughingstock of the Chinese.
Your tirade has made us all laugh. It was unexpected that a veteran politician would wag his tongue in this way. How surreal some of your views are!
How much imagination and courage does it take to say that the US has rebuilt China? The only thing you have rebuilt is people's views of the US administration.
The thought shared by many is it is the rest of the world that has brought up the US, which is ungrateful and spoiled.
Time magazine elected Chinese workers as Person of the Year in 2009, together with Ben Shalom Bernanke, then chair of the Federal Reserve, for their hard work, which it acknowledged was central to the global economic recovery from the financial crisis that originated in the US through its irresponsible behavior, and which still has worldwide repercussions now.
Again, China provides Washington with an excuse to beef up its military spending, which is always a boon to the US economy.
As for the South China Sea, it is the US that is trying to bully China on the latter's doorstep.
China-bashing is always politically correct. But it takes more knowledge and logic than you have displayed to extend the repertoire.
I would like to echo the sentiment of Lu Xun, the Chinese writer you surprisingly quoted at the end of your speech: It is still beyond me this time that someone can be so mean in spreading such nonsense.
Most Viewed in 24 Hours
China Views