Taiwan leader's speech shows sinister anti-mainland intention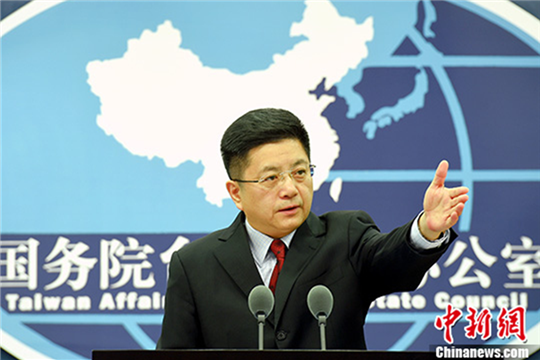 A mainland spokesman for Taiwan affairs said the island's leader Tsai Ing-wen's speech on Wednesday showed the "sinister intention" to cooperate with anti-China forces in the West to curtain the mainland.
Ma Xiaoguang, spokesman with the Taiwan Affairs Office of the State Council, said that Tsai's speech, which was full of separatist remarks and an anti-mainland mindset, will further worsen cross-Straits relations and will bring Taiwan into a more dangerous situation.
The pro-independence of Tsai's remarks, according to Ma, shows her sinister intention to help suppress the Chinese mainland with anti-China forces in the West.
In her speech, Tsai said that the mainland has stepped up military threats and diplomatic suppression to the island.
She said that the island's security will be strengthened to cope with increasing threats from the mainland.