4 migrants die in boat sinking off western Turkey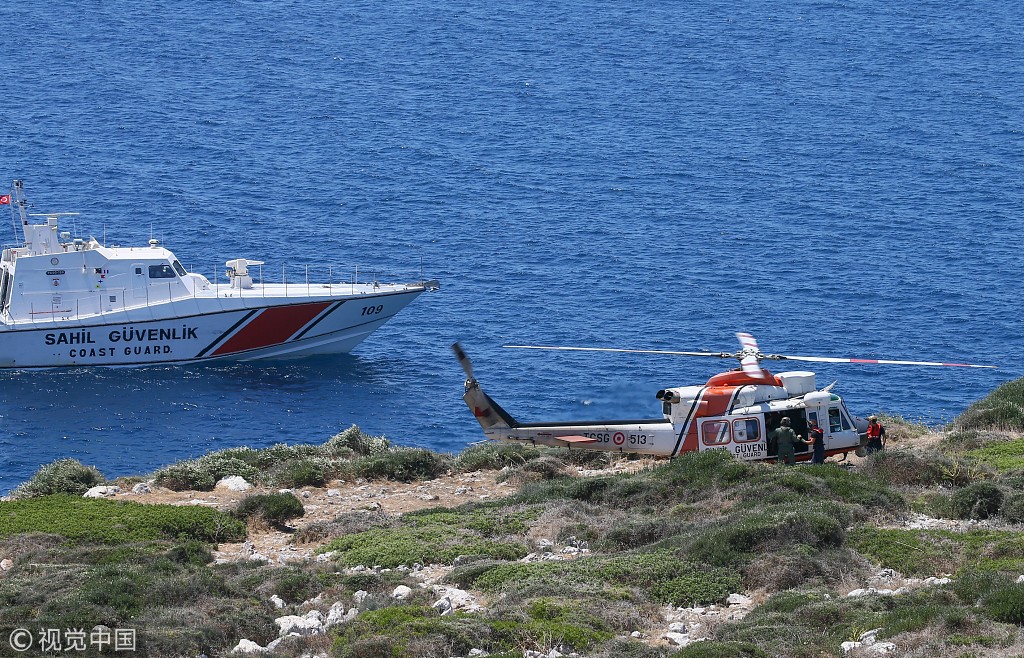 ISTANBUL - At least four illegal migrants died when a boat sank off Turkey's Aegean coast on Wednesday, local media reported.
According to the state-run Anadolu Agency, the mishap occurred near the Karaburun District in the province of Izmir.
The coast guards found four bodies in the sea, rescued one woman, and were still searching for 30 others who were reported missing, the agency said.
The refugees were believed to have tried to sneak into a Greek island, said Anadolu.
The Aegean Sea was the main route for refugees fleeing into Europe via Turkey. A deal signed between Turkey and the European Union in March 2016 has helped curb the flow of illegal migration.
Since this year, a total of 20,688 migrants have attempted to reach Greek islands via Turkey, up from 16,048 over the same period in 2017, according to figures newly released by the Turkish coast guard.