1 in 10 children and teens in China affected by emotional disorders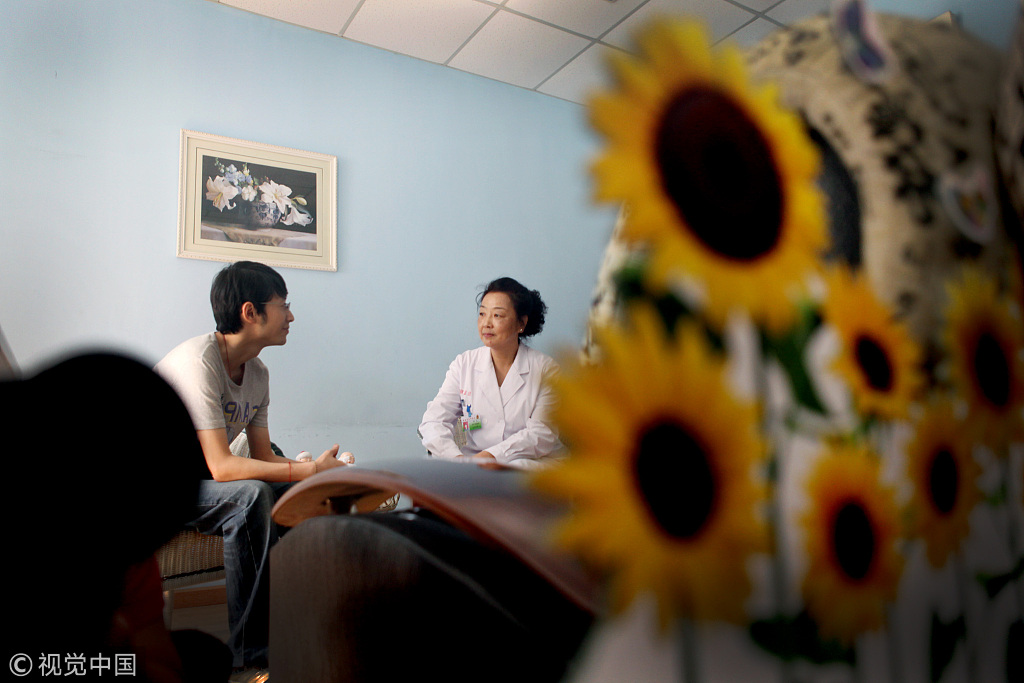 About 30 million Chinese children and adolescents under the age of 17, or about 10 percent of the demographic, suffer from emotional disorders and behavioral problems, according to the latest data released by the National Health Commission.
Youngsters' mental disorders won't disappear as they grow up. Some of them will be carried to adulthood, and even become serious problems later in life, said Ye Minjie, associate dean of the college of psychiatry, Wenzhou Medical University.
With the acceleration of social modernization, pressure from different areas, such as study and interpersonal relations, is 100 times greater than before, according to the World Health Organization.
According to the WHO, the incidence rate of mental illness among children and teenagers worldwide is about 20 percent, and by 2020, mental disorders of young people worldwide will increase by half to become one of the main causes of diseases, disabilities and even death.
Although slightly lower than this level, the rate in China has been increasing in recent years.
At present, overdependence on the internet, which is dominated by game addiction, has become a major concern among parents. The incidence rate among teenagers in China is about 10 percent, higher than the worldwide average 6 percent.
Earlier this year, internet addiction was listed as a mental disorder by the WHO.
With the theme, "Young People and Mental Health in a Changing World", the 27th World Mental Health Day is observed on Wednesday.