Chinese Kung Fu show enchants audience at Istanbul university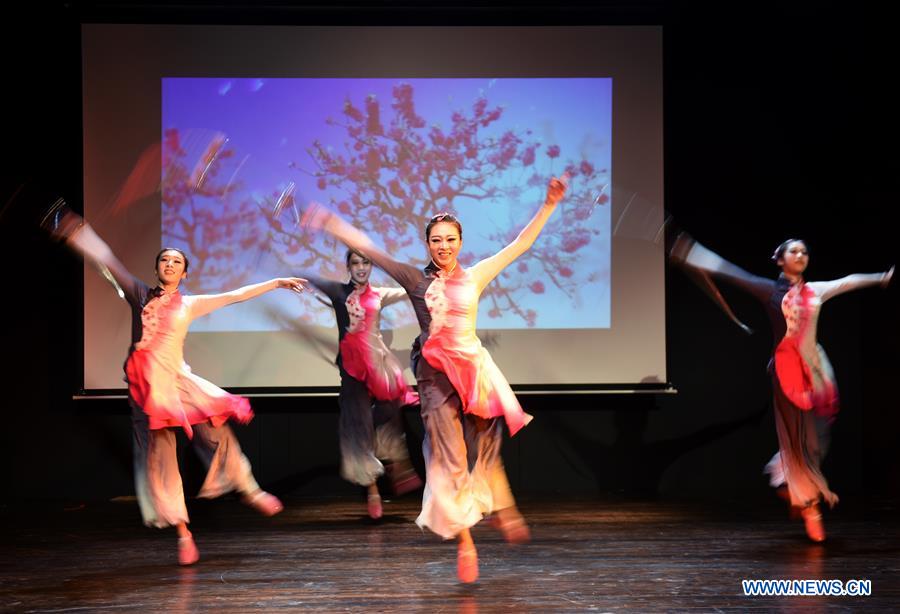 A charm of Chinese Kung Fu tour started on Tuesday evening at Bogazici University in Istanbul, enchanting the audience with a mixture of Chinese martial arts and dances.
The show not only made the audience feel the unique charm of Chinese Wushu, but also acquainted them with a lot more about the martial arts.
The performers from the art troupe of the Beijing-based Capital University of Physical Education and Sports displayed the origin of Wushu by practising fights between hunters and animals in ancient times.
They also showed the art of Wushu through tribal sacrifices by combining the martial arts and dance in ancient China, and Wushu in war by demonstrating a scene in which Emperor Qin Shihuang, the first person ever to unify China, called up his troops and fought in war.
By using swords, umbrellas, folding fans, writing brushes and long sleeves as weapons, the performers demonstrated the demeanors of Wushu masters as shown in Kung Fu films.