Nation's students flock to UK universities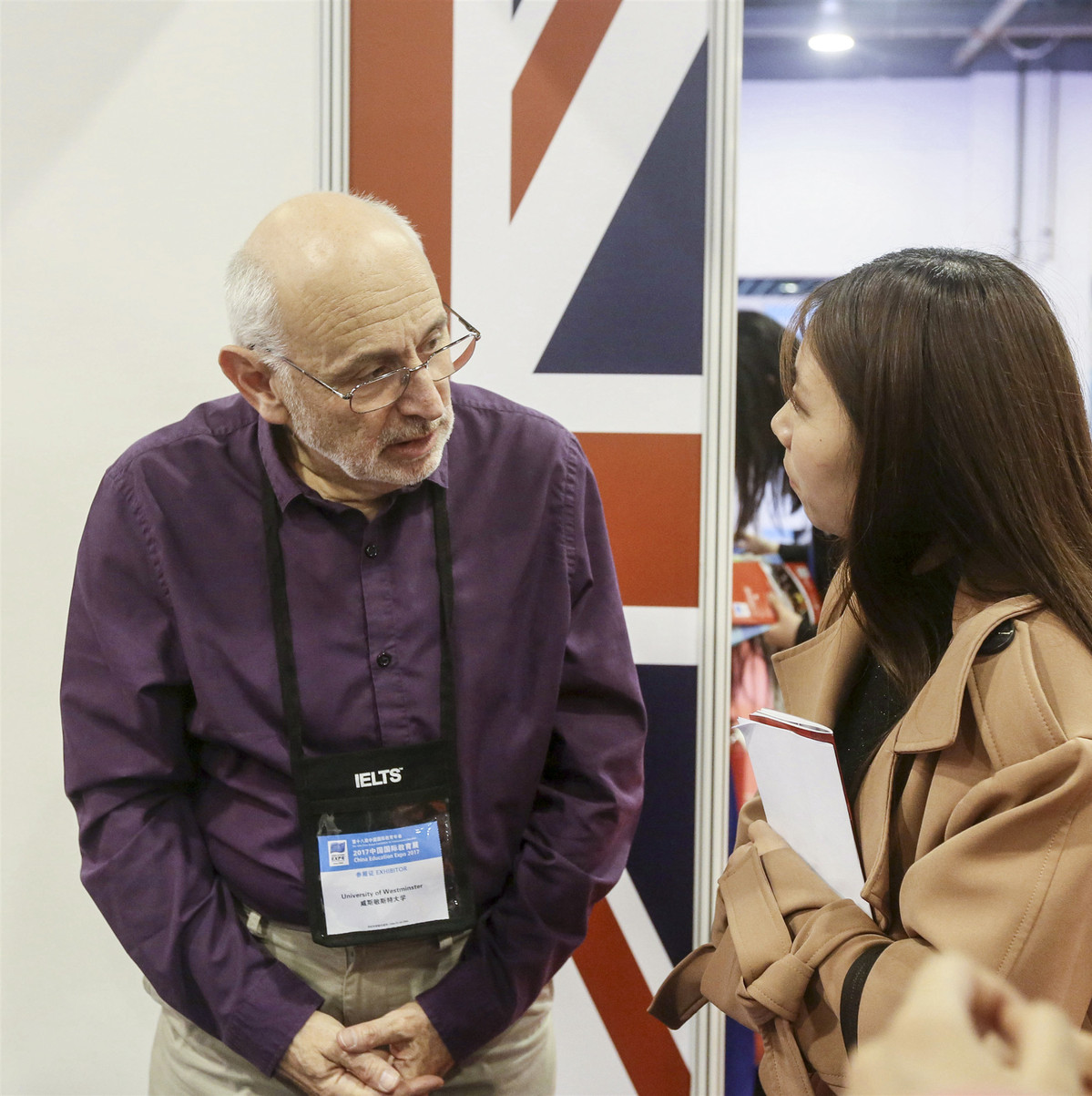 Main draws are quality of education, experiences beyond classroom
Chinese students are flocking to universities in the United Kingdom in record numbers as British educational institutions increase their overseas marketing efforts to secure funding amid Brexit worries.
A report by the lobbying body Universities UK International ahead of the new academic year found that nearly one in five overseas students at UK universities comes from China.
In the 2016-17 academic year, UK universities welcomed 95,090 Chinese students, by far the biggest international group. The second-biggest overseas group, from the United States, comprised 17,580 students.
Education sector experts said that thanks to the UK government and university strategies that are focused on China, the numbers are set to grow further.
In June, new measures took effect to simplify the student visa application process, especially for Chinese students.
Another new policy introduced this year allows graduates from 23 UK universities to apply for six-month post-study work visas. The ability to gain valuable work experience in the UK is very attractive for Chinese students and adds value to their resumes even if they return home to work over the longer term.
"Universities have been keen to attract Chinese and other international students in recent times because Brexit means many universities could lose research funding from European Union institutions," said Colin Chen, managing director of InterGreat Education Group, a consultancy in London.
For example, British universities receive about 15 percent of their funding from the European Commission's Horizon 2020 program, a research fund established to allocate 80 billion euros ($93.6 billion) to cutting-edge scientific research between 2014 and 2020.
The universities are anxiously waiting for Brexit negotiations to confirm if they are still eligible for this funding.
Faced with this pressure, the universities are increasingly investing in recruitment efforts in China, and establishing research partnerships with Chinese universities.
In recent years, more UK schools have been setting up campuses in China, effectively raising the profile of British education. Currently, 296 of the 661 international schools in China teach the British A-level curriculum to students, according to New-School Insight Media, a service platform in Beijing.
"Chinese students at these schools will, over time, develop a sense of familiarity with the UK, so the UK becomes a natural destination when choosing to study abroad," Chen said.