Kenyan youth showcase tech use in hackathon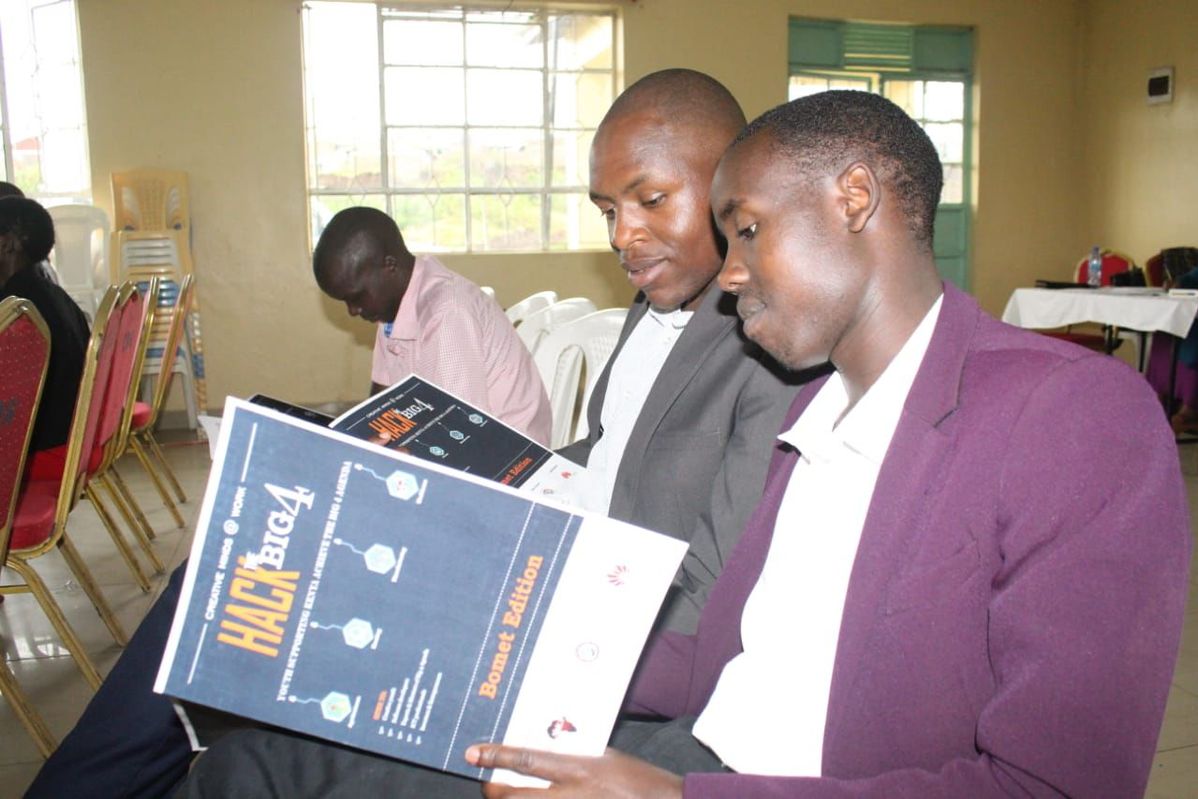 Kenya's Bomet County played host to the first county- based hackathon targeting the government's big four agenda and the County Integrated Development Plan 2018-2022, sponsored by Huawei, a global information and communications technology solutions provider.
The initiative marks a major milestone for the county where ICTs information and communications technology and the youth agenda are being mainstreamed.
The hackathon is an offshoot of the first big four hackathons held in Nairobi on Sept 8 and Sept 15 at the HeriHub, National Museums of Kenya. The hackathon's focus is an innovation and mentorship platform that seeks to nurture ideas and technology solutions developed by youth and which center on tangible economic and social impacts in the big four agenda.
The Bomet Hackathon was held on Monday and Tuesday, where the big four issues and the County Integrated Development Plan were outlined on the first day and then participants broke away into various interest groups to consolidate their ideas.
The youth will use the next two weeks to refine their ideas under the guidance of mentors as they prepare to submit them to the judges on Oct 22. Bomet County is hosting the Lake Regions Development Bloc Conference from Oct 23-26. This presents an excellent opportunity for the hackathon winners to showcase their ideas to the 14 county governors present. This has been made possible by Huawei being a major sponsor of both the hackathon and the Lake Regions conference.
The winning solutions will be named and supported to full development.
In Kenya more than one in every five Kenyans is aged between 15 to 24 years, totaling to almost 10 million youth that are vital for Kenya's future. As a result, about 10 million young people in the next decade are projected to enter the labor market, which currently employs only 2.3 million in the formal sector.
The youth population continues to experience high levels of unemployment and underemployment – and thus tech-solutions can not only solve the big four issues, but also address the challenge of creating jobs for themselves and their peers. The developers therefore are embarking on leveraging the impact the youth have in the country to create long-lasting and immediate solutions to the existing challenges and gaps in various sectors of the economy.
Huawei is sponsoring the event as part of its commitment to leveraging information and communications technology as a key enabler for achieving the big four agenda. Huawei already has rolled out fiber fiber cables to all 47 counties for the Information and Communications Technology Authority which has facilitated efficient service delivery in government and has leveraged this to establish an e-health initiative in Lamu County. It also is exploring other opportunities to use connectivity and information and communications technology to enhance services in education, agriculture and healthcare.
Huawei's innovative technologies and smart devices are enabling millions of Kenyans to access fast mobile and fixed broadband internet.