Journalists on media cooperation in developing economies
Nalin Aponso, president of Sri Lanka-China Journalists' Forum: Technology exchanges are important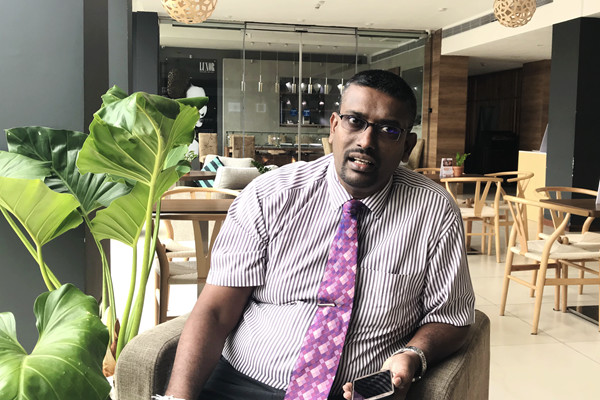 Aponso said China has seen robust growth in technology in recent years and that the Belt and Road Initiative has fostered technology exchanges between China and Sri Lanka. "It will help media development in Sri Lanka," says Aponso.
The Sri Lanka-China Journalists' Forum signed memorandums of understanding with four Chinese journalist associations this year to reinforce media cooperation, according to Aponso. He said as more journalists visit each other's countries over the years, mutual understanding between people in the two nations will be enhanced.
Amid the rise of social media, Aponso said traditional media shoulders the responsibility to provide authentic and reliable reports. "Otherwise, the general public will be misled" by loads of information online, he noted.