Bob Dylan artwork exhibit prepares for China visit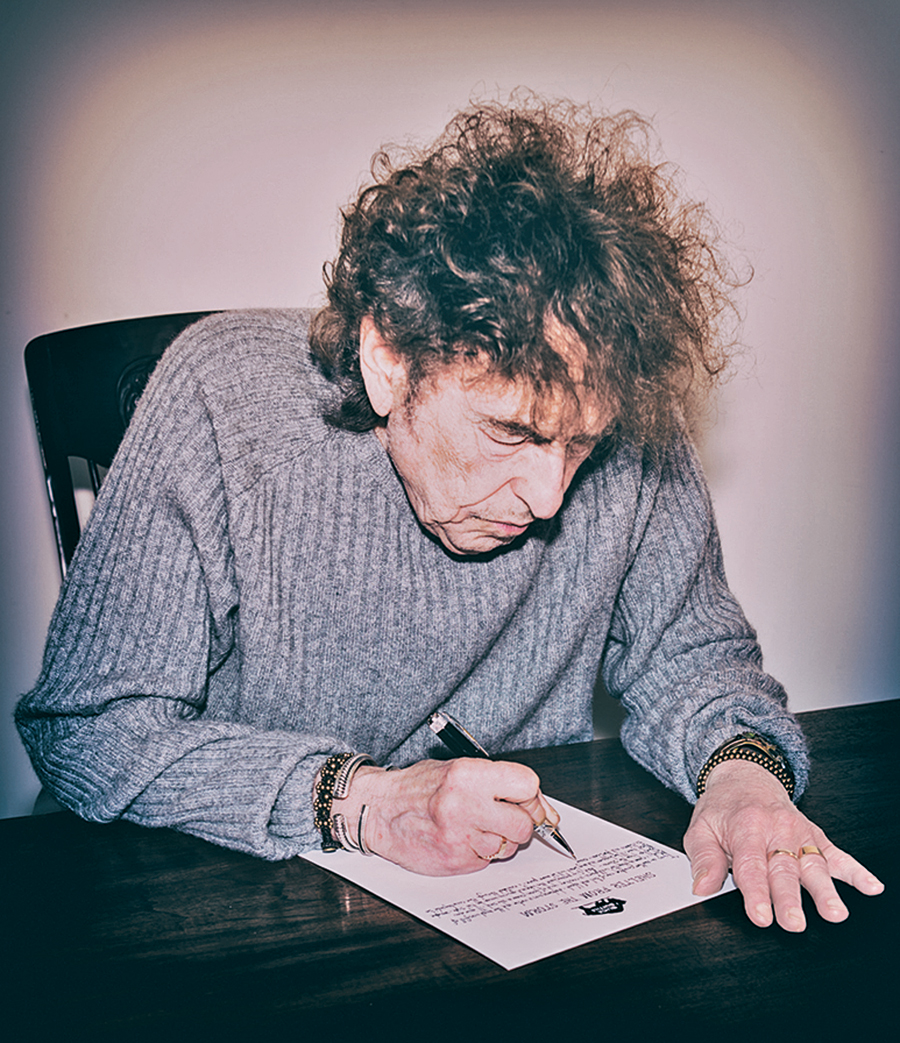 A collection of newly created handwritten lyrics and drawings of legendary American musician Bob Dylan has gone on display in London ahead of an exhibition in Shanghai next year.
The exhibition Mondo Scripto is currently taking place at the Halcyon Gallery before heading for a tour of Asia, America and Europe, including a stint at Shanghai's Museum of Modern Art, and gives fans a chance to view handwritten lyrics alongside original sketches by Dylan to illustrate the meaning or context of the songs.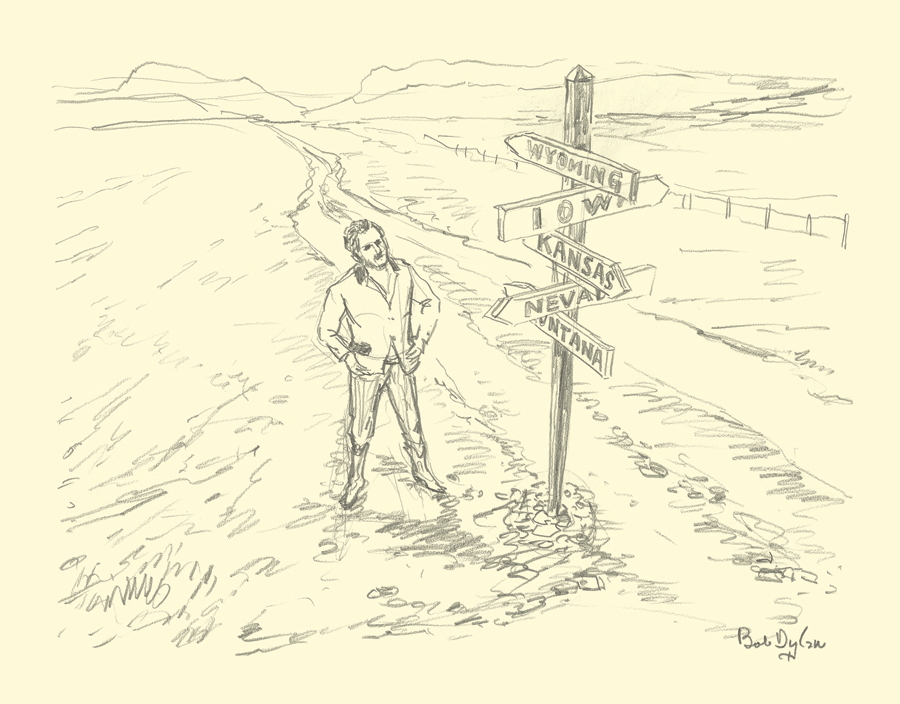 Paul Green, president of Halcyon Gallery, said: "The fact that Dylan has done this is a gift to all of us…Dylan has taken the care to rewrite, sometimes changing the words, sometimes changing the phraseology and then doing the drawing with them, which allows the individual to make an interpretation, is perhaps one of the most important historic art statements that has ever been made."
In a career spanning for more than six decades, the 77-year-old's masterful lyrics have intrigued and fascinated fans, provoked debate over their meaning, and even earned him the Nobel Prize for Literature in 2016, the first time it has been awarded to a musician.
Green said: "Dylan is fairly cursory about what he does but if you really look and you study the songs, it literally does decode some part of the song. Sometimes it's fairly literal and sometimes it's completely not. And there are some things that are absolute statements on current American society.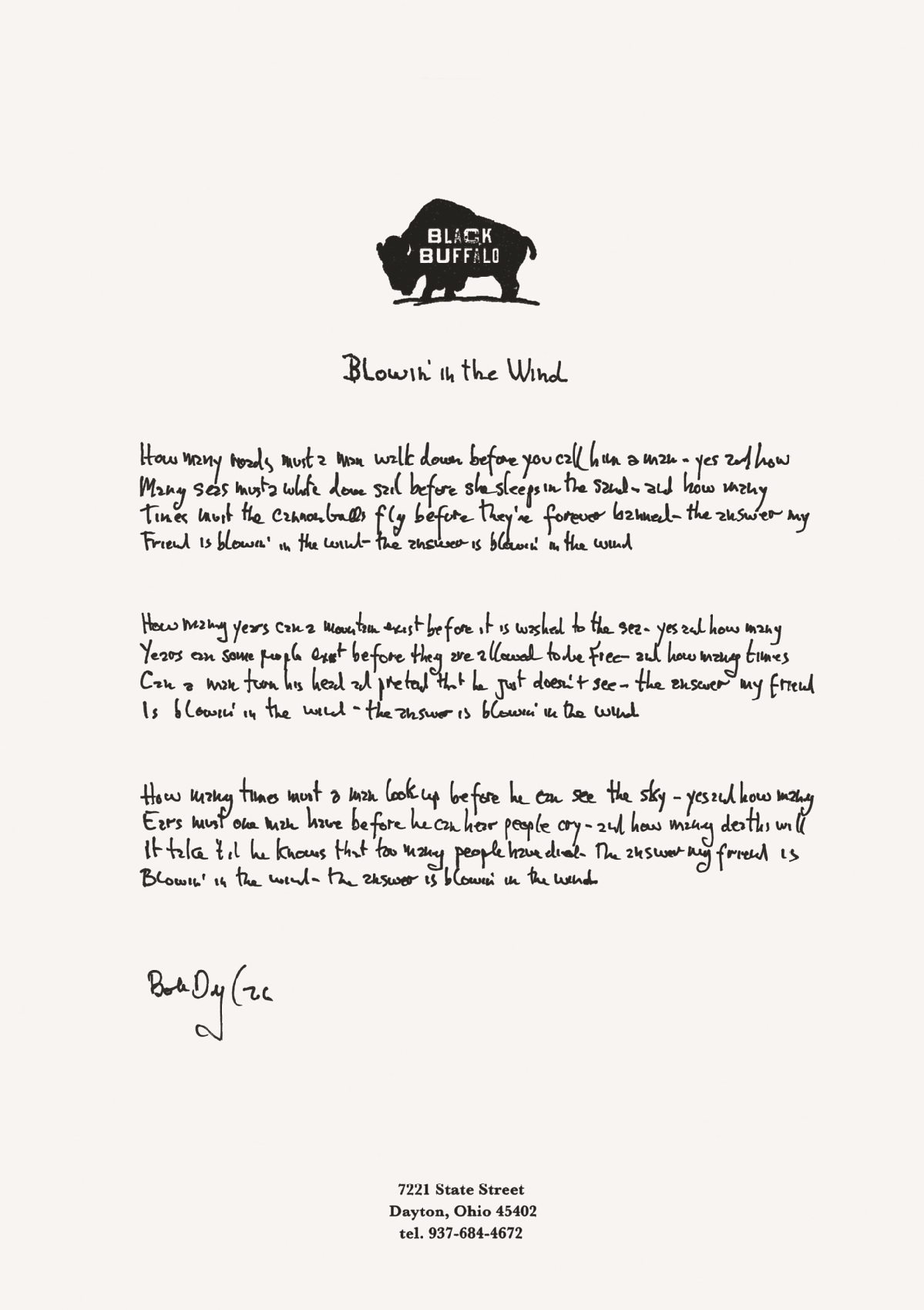 The exhibition is a treasure trove for Dylan fans, with well-known songs such as The Times They Are A-Changin', Blowin' In the Wind, songs which became anthems for the US anti-war and civil rights movements of the 1960s, and Knockin' on Heaven's Door up on display.
As well as an influential singer-songwriter, Dylan is also an author and creates works of art through painting, drawing and sculpting, and Green said a desire to show off this side of his character was one of the motivations behind the exhibition.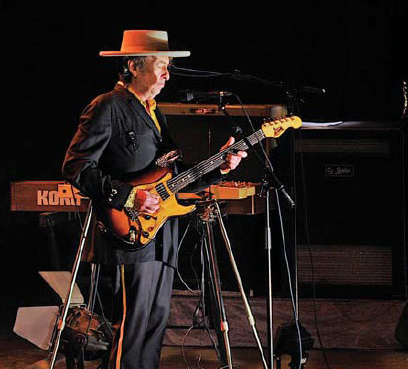 "One of the most important issues in taking a retrospective, in taking his art to China is to once and for all establish him as one of the world's great artists," he added. "Taking the most extensive body of work ever seen to China underpins this."
Mondo Scripto will be shown at Halcyon Gallery from Friday running through November and at Shanghai's Museum of Modern Art in May 2019.