Two new shows to kick off Beijing music fest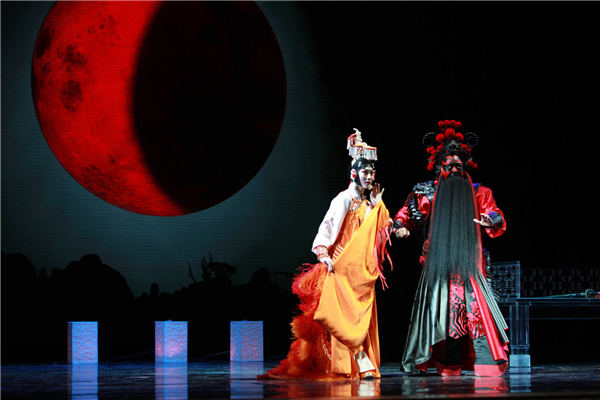 This year's upcoming Beijing Music Festival will kick off with two groundbreaking stage productions by Chinese-American director Chen Shi-zheng.
With its quiet, tree-lined streets and courtyard houses, an old neighborhood in the southwest of the capital is home to the Peking Opera Theater Company of Beijing, which was founded in 1979. Several late Peking Opera masters, including Mei Lanfang, Shang Xiaoyun and Ma Lianliang, prepared the way for the establishment of the theater.
"It feels like the 1980s. This place offers you a glimpse of what the city used to be like," says Chinese-American director Chen Shi-zheng, who is busy with rehearsals at the opera company based in Beijing's Fengtai district. He is preparing his two stage productions - Farewell My Concubine and The Orphan of Zhao - that will open the upcoming Beijing Music Festival in their joint Asia premieres. Now in its 21st year, the Beijing Music Festival, which is being held from Oct 12 to 26, will present 21 performances which will include operas, orchestral symphonies and works of chamber music.
Born in Changsha, Hunan province, Chen moved to New York at the age of 25 to gain his master's degree at the Tisch School of the Arts at New York University. Now in his early 50s, Chen is known for his stage works, including his complete 20-hour Kunqu Opera work, The Peony Pavilion, commissioned by the Lincoln Center for the Performing Arts in 1999.
"I have not staged my works in China for about 20 years and I am nervous about the reaction I will receive from Chinese audiences," adds Chen.
Farewell My Concubine was created by Peking Opera master Mei Lanfang in 1922 and has become one of the most beloved stories played on the Chinese theatrical stage ever since.
Set against the backdrop of the Chu-Han Contention, a civil war that followed the collapse of the Qin Dynasty (206-202 BC), it is a love story between the King of the Chu Kingdom, Xiang Yu, and his lover and concubine Yu, who gives her life to the man she loves when he and his kingdom are overthrown by his enemies.
In his adaptation of Farewell My Concubine, Chen retains the singing from traditional Peking Opera while combining modern stage technology with elements such as dancing, lighting and even a real horse.