BRI set to boost UK's professional services providers
Share - WeChat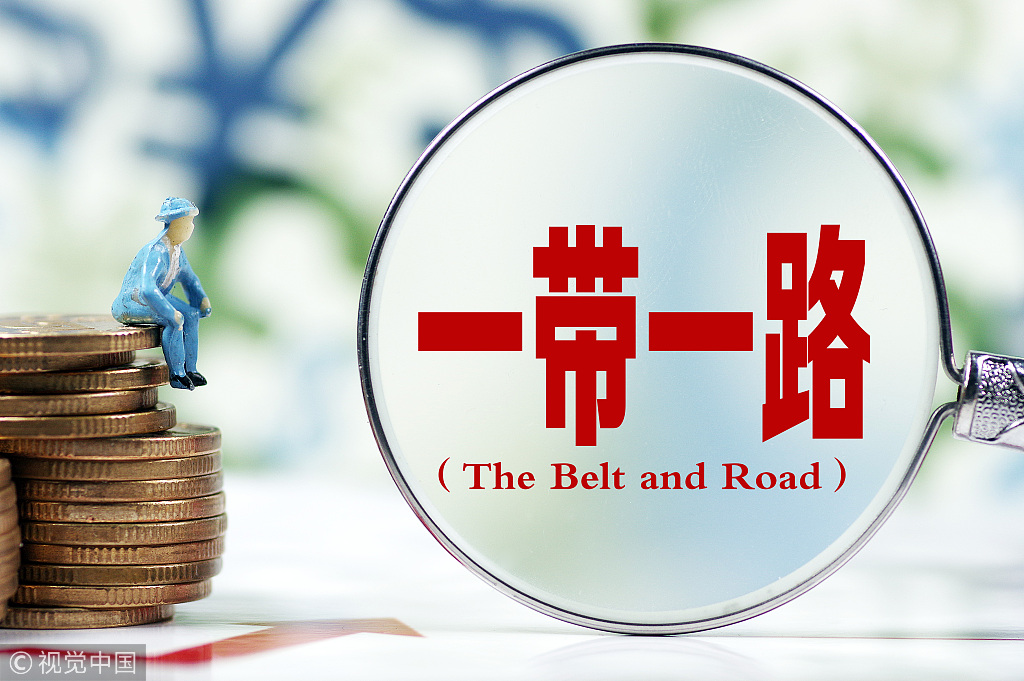 United Kingdom companies that provide professional services can play a central role in helping economies in the region involved in the Belt and Road Initiative make the most of business opportunities in China, according to British industrial experts and academics.
Andrew Cainey, from the London-based think tank Chatham House who specializes in Asia-Pacific, the global economy, and finance, said: "Success in Belt and Road Initiative projects require each party to understand the others well and to be aware of cultural differences and norms of doing business.With their international business reach, British professional services companies are well-placed to advise on this. Britain also has world-leading businesses in marketing, PR, and communications that help project the efforts of different parties."
British consultancy Asiability's recent success is a good example.
From Sept 19-23, in partnership with the European Bank for Reconstruction and Development, which is also known as EBRD, Asiability led 15 chief executives of small and medium-sized enterprises from Kazakhstan on a visit to the China International Industry Fair in Shanghai, where more than half the businesses said they completed new transactions with Chinese companies.
Ollie Shiell, founder of Asiability, attributed the company's success to its strong expertise in China and its solid reputation in dealing with people from different traditions and cultures.
"I think, what EBRD recognized in our capabilities is that we not only understood their clients, but we also understood China and we were able to play that facilitating role in understanding both sides of the coin and helping them to connect more efficiently," he said.
Shiell said he believes British companies have a competitive advantage over some of the other foreign brands, because "the British brand punches above its weight in terms of credibility, trust, and high quality".
He said: "There were some behavioral things that we did workshops on in terms of how Chinese often use WeChat as a primary channel for communication, sharing information, and driving forward business relations, rather than using emails, and that, in our experience, it has a dramatic effect at times of accelerating understanding and building trust."
Christopher Bovis, professor of business law at the Business School of the University of Hull, hailed British professional services for helping deliver investment deals in the area covered by the Belt and Road Initiative, which is also known as the BRI.
"The recent Asiability project demonstrates the potential of linking professional services of international esteem to developing economies which will then open further business opportunities as a result of capacity building in the host state," Bovis said.
He believes the trend of relying on UK professional services providers as a link to connecting development economies to the objectives of the BRI will continue to grow.
"The intellectual know-how exists in the UK and is readily available to be transplanted to BRI countries to facilitate further investment opportunities from Chinese frameworks such as the Belt and Road," Bovis said.
Peter Frankopan, author of the international best-seller The Silk Roads: A New History of the World and a professor of global history at Oxford University, said: "Investing in foreign countries is not easy, but the financial and professional services sector in London, and elsewhere in the UK, have a great deal of experience in evaluating projects before, during, and after investments, which could, of course, be very helpful."
Frankopan pointed out that collaborative projects are always the best way to assure optimal outcomes.
"I think for BRI to develop into its next phase, the involvement of new partnerships with international financial institutions is not just important but essential. But that is not as easy as it sounds – building relationships takes time and requires mutual understanding."