Haier expands Kentucky plant, adds 400 US jobs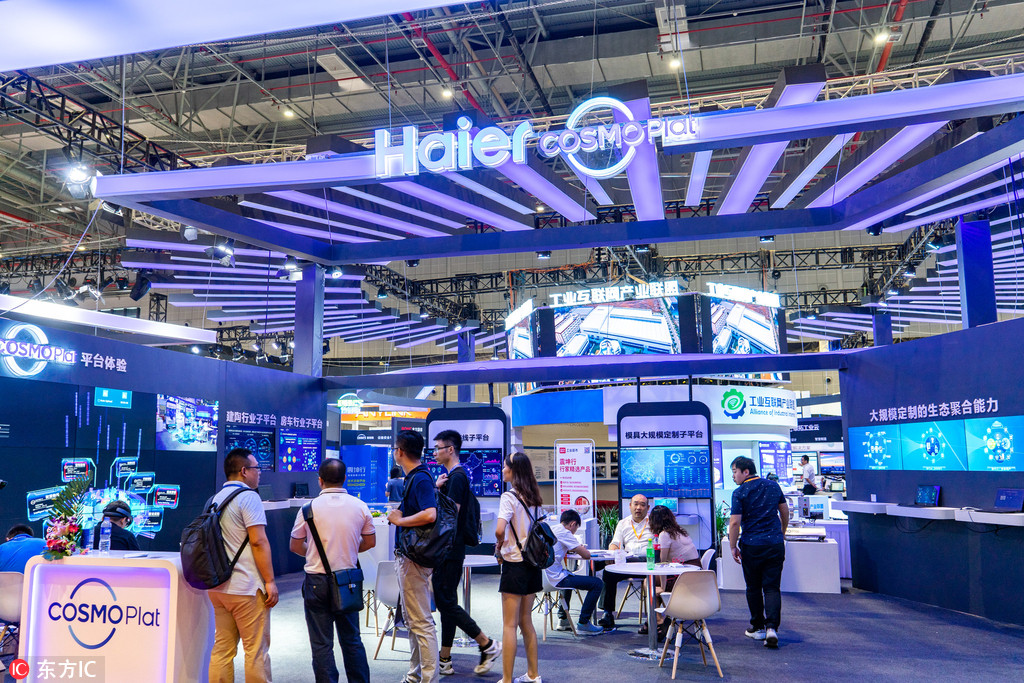 Chinese electronics giant Haier Group has announced a $200 million expansion of its laundry and dishwashing manufacturing in Kentucky that will add 400 new jobs, and a $547 million acquisition of an appliance manufacturer in Italy to increase its market share in Italy.
"The investments we are making today continue our mission of creating product and production supersites where we can more efficiently channel our innovation and manufacturing expertise by product line," said Kevin Nolan, president and CEO for GE Appliances.
"This will greatly accelerate our ability to provide innovative new products that will delight consumers, expand our workforce and enhance our leadership in the major appliance industry," Nolan added.
The US investment, which would increase manufacturing capacity for the company's laundry production facility by 20 percent, included the addition of a new topload washer, a new dryer platform, and additional production capacity for existing models.
On the dishwasher side, the new investment would enable the company to add new plastic and stainless steel tub models, expanding its production capacities by 35 percent.
According to Julie Wood, senior director of public relations at GE Appliances, work on the expansion has already started and it's expected to be completed by the end of 2019.
The new investment plan was unveiled on Monday during a press conference at the company participated in by Gov. Matt Bevin of Kentucky and noted political leaders such as Louisville Mayor Greg Fischer and Senate Majority Leader Mitch McConnell.
"GE Appliances has long been an exemplary corporate partner for Louisville and the commonwealth," Gov. Bevin said. "This iconic company has employed many thousands of Kentuckians for generations, and we are grateful for their most recent investment in the Bluegrass State.
"As GE Appliances continues to adapt to a changing marketplace, we are confident that they will remain a perfect fit right here in Kentucky — America's center for engineering and manufacturing excellence."
GE Appliances has been a major part of the US economy. The company employed 12,000 employees in the US and contributed $8.8 billion to the US' GDP.
In 2016, China's Haier Group acquired the Louisville, Kentucky-based GE Appliances from the General Electric Company for $5.4 billion.
With the new announcement, Haier Corp has invested a cumulative $475 million in major product and manufacturing investments across the country in 2018, resulting in the creation of more than 1,000 new jobs in the US.
Besides the investment in the US, Haier, which was born out of a refrigerator factory in Qingdao in 1984, has also been pushing to expand its production globally.
On Friday, Haier announced that it would acquire Candy S.p.A, an Italian family-owned manufacturer of home appliances.
According to a press release from Candy, Haier will set up its European headquarters in Brugherio, Italy, where Candy is based.
The transaction is expected to be completed by early 2019. It is subject to regulatory filings, approvals and other customary conditions with relevant domestic and foreign government authorities.
According to Euromonitor, a global market research institute, last year marked Qingdao Haier's ninth consecutive year as the world's largest domestic appliance brand in terms of global sales.