Xinjiang rural areas benefit from power grid upgrades
Share - WeChat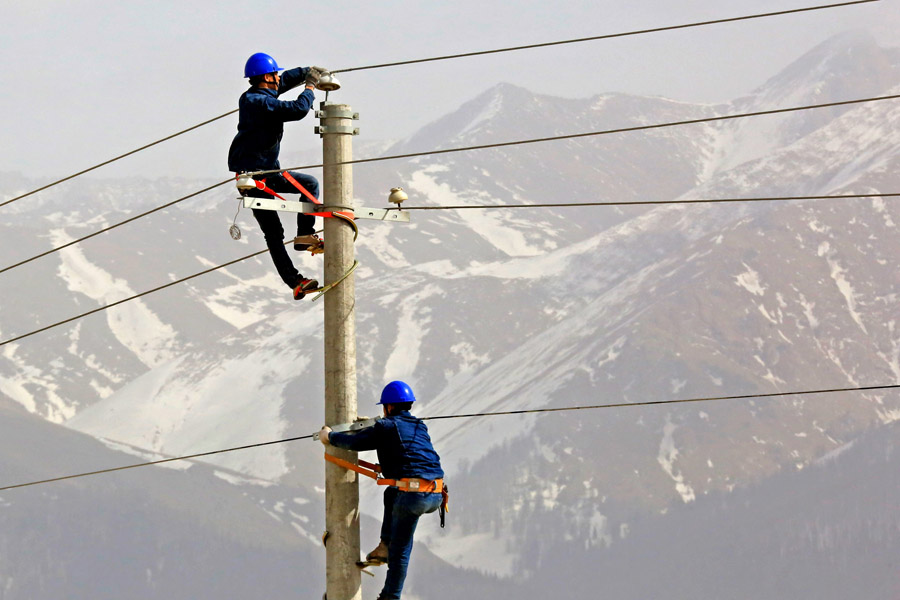 URUMQI -- About 220,000 residents in 261 impoverished villages in Northwest China's Xinjiang Uygur autonomous region have benefited from a power grid upgrading program.
The program has invested about 618 million yuan ($90 million) on power grid construction and upgrades in rural areas this year.
The 261 impoverished villages are located in the most poverty-stricken counties in southern Xinjiang, facing low voltage, insufficient electricity supplies and severe safety hazards from the power grid.
As part of a grand poverty alleviation program, a total of 105 electric power projects have been launched, involving power station and power supply circuitry construction, according to the Xinjiang branch of State Grid Corp of China.
The state-owned company plans to invest about 3.8 billion yuan from 2018 to 2020 in completing the upgrades in Xinjiang's rural areas.
In 2016, China started electricity power grid upgrades in rural areas to ensure stable nationwide coverage by 2020. By the end of 2017, China had upgraded power grids in 78,533 villages, according to the National Energy Administration.