Blood thicker than water for top liver surgeon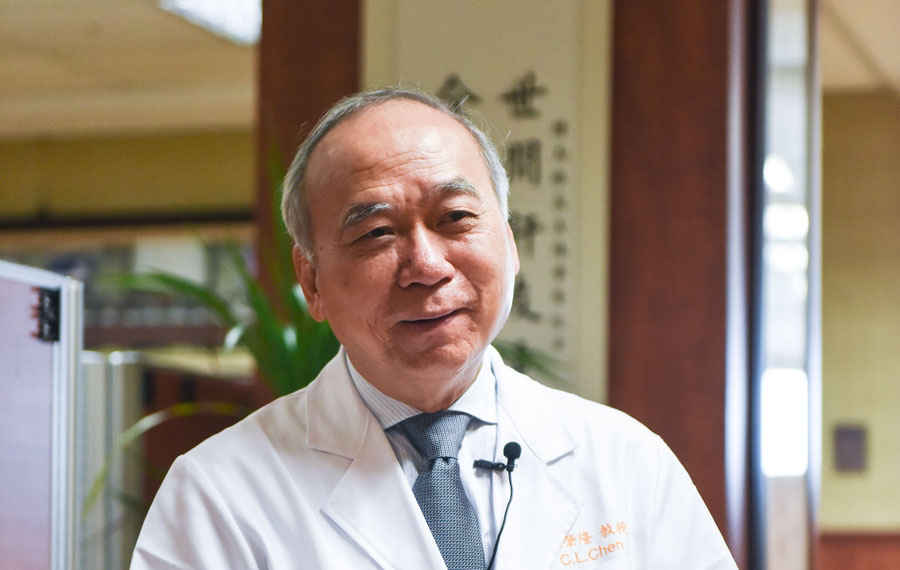 Over four days in Beijing last year, Taiwan surgeon Chen Chao-long performed 13 liver transplant operations. Each lasted several hours, and he had to survive on just four hours of sleep a night, sometimes less.
The operations were to save the lives of six critically ill children.
"Surgeries demand hard work," said Chen, who in 1984 performed Asia's first liver transplantation. "But when you see a patient once on the verge of death recover thanks to your treatment ... you feel the utmost joy and fulfillment."
The 68-year-old surgeon is superintendent emeritus at Kaohsiung Chang Gung Memorial Hospital in Taiwan and has been a member of the Chinese Academy of Engineering since 2007.
In November 2001, Chen received an emergency call from Peking University First Hospital in Beijing. Its medics needed assistance with a 12-year-old girl who had congenital hepatic fibrosis and urgently needed a liver transplant.
"The political situation across the Taiwan Straits was not good at the time, and even among our peers there were doubts about exchanges with the mainland," he recalled. "Also, the airplane tickets for our 14-strong team would cost a fair amount of money."