China open eyeing an upgrade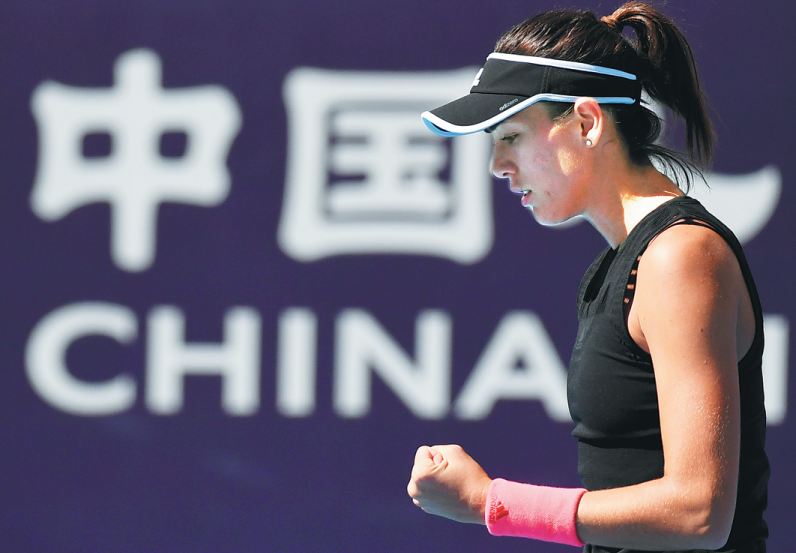 Men's tournament seeks to join exclusive 1000 Masters series
The China Open is hoping to upgrade its men's tournament into an ATP Masters event as it strives to enhance its profile after 15 years on the tour.
Already one of four top-tier Premier Mandatory events on the women's tour, the men's ATP 500 tournament in Beijing now has its sights set on becoming a 1000 Masters event, co-tournament director Thomas Ross revealed in an exclusive interview with China Daily at the National Tennis Center on Monday.
"On the men's calendar, we want it to be one level higher to reach the 1000 series instead of the 500 that we are now," said Ross.
"We want to be at that level because we have the prize money to match that level. We have the facilities to host a Masters event and we have the governmental support and the infrastructure.
"Hopefully, sooner rather than later, we can get ourselves in the position where the ATP Tour recognizes what we are and what we are capable of. We are almost there and that's what China deserves."
As the last of the top-tier events on the WTA calendar, which rank below only the Grand Slams, the China Open boasts the strongest field in the women's game every year, with all available top-47 stars obliged to compete for the winner's 1000 ranking points and total prize pool of $7.64 million. However, the men's competition-as one of 13 ATP World Tour 500 events-lags behind in stellar power with stars such as Swiss great Roger Federer frequently absent.
The late-season scheduling means withdrawals due to fatigue and injury are common, with crowd-pullers like Federer, Rafael Nadal, Novak Djokovic and Andy Murray all skipping this year's tournament.
The absence of six-time champion Djokovic was a particular disappointment for fans.