Finding the perfect match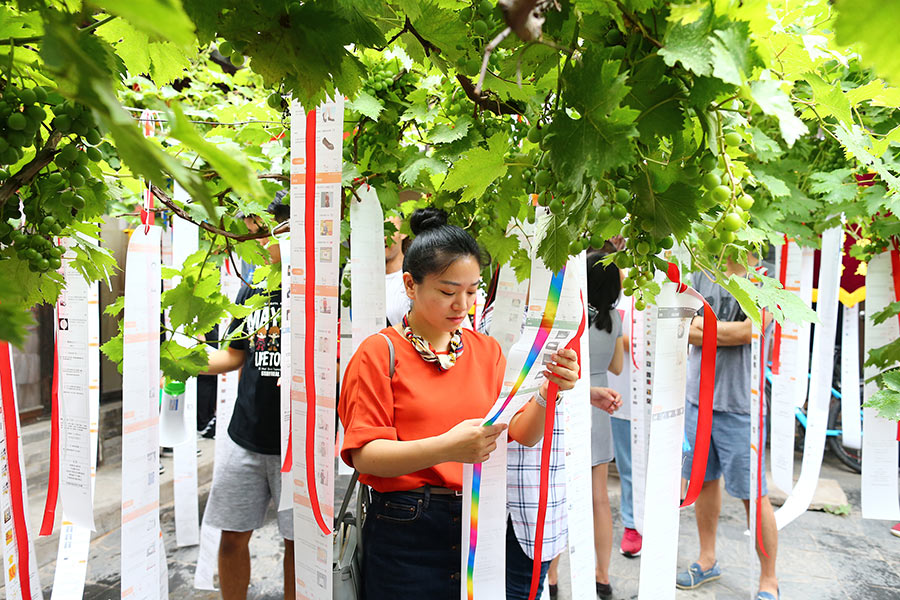 Booths offering matchmaking services are propping up across several parks in Beijing, as parents of the unmarried continue to search nationwide for an ideal partner for their children.
At the Temple of Heaven in Beijing's Dongcheng district, one can spot hundreds of greying men and women huddled behind two long rows of paper leaflets wrapped in plastic cases, listing the basic qualifications of their children.
Hundreds more are seen moving along, skimming and scanning the leaflets. They pause every few steps to take notes of in-law prospects and toss out questions to confirm age, weight and height, occupation and places of household registration.
This spot for seeking spouses, formed by parents spontaneously at least 10 years ago, has morphed into a well-organized market held four times a week. It also attracts attention as a must-see tourist spot, said a park official who did not want his name to be disclosed.
"When I was on patrol over the holidays, some people would ask me directly — where is the so-called matchmaking market?" the official said. "To me, it looks more like a farmers market with rowdy vendors," he added.
Last year, Sichuan province and Guangxi Zhuang autonomous region saw unabated passion for matchmaking at public parks during the annual seven-day holiday, according to media reports.
"Rain or shine, the matchmaking market here is open on weekends, and more frequent sessions are held during the National Day holiday," said a regular surnamed Huang at the market in Nanning in South China's Guangxi Zhuang autonomous region.
Huang said to a local news portal in Guangxi that on the first day of the holiday last year, more than 500 people visited the market, double the usual number of visitors.