Spain looks to Chinese travelers for high-end tourism market
Share - WeChat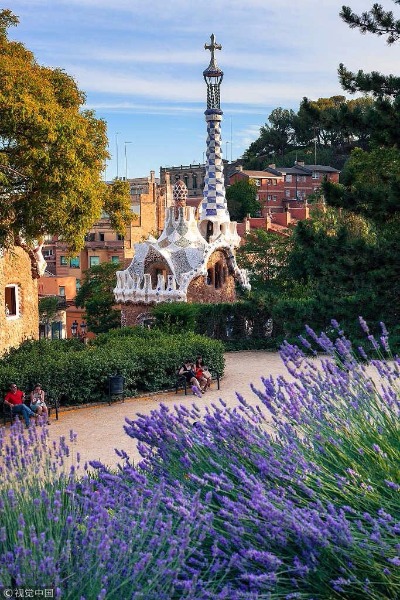 Spain's tourism industry is looking to Chinese tourists for its high-end market, according to the president of the Spain-China Tourism Association (ATEC).
"It is the kind of tourism that is not only interested in the sun, beach and the 'all-included' culture. They enjoy culture, gastronomy, wine, history and nature, and the new Chinese tourists would also want to spend more money in Spain," said Rafael Cascales in a recent interview with Xinhua.
The Spanish business leader described the targeted Chinese tourists as being younger, more cosmopolitan, and perhaps including more women.
"They are younger, more women travel and they are more cosmopolitan. They also travel on their own or in couples or in smaller groups. The old-fashioned large groups of visitors have not disappeared, but this new form of traveling is becoming more important," he said.
Speaking of the consumption pattern of the new kind of Chinese tourists, the tourism association president said, "The money they spend is distributed better because they will book one flight with one airline, the hotel with another company and the restaurant with another."
In his eyes, "Chinese tourists are very important because they combine two things: there are a large number of them and they spend more money than anyone else -- almost four times more than tourists from other countries."
They not only travel abroad in the summer months when Spain has to compete with the sun and beaches in countries such as Turkey and Egypt, but also travel in the off-peak seasons of a year, according to Cascales.
Spain is the second most popular tourist destination in the world, only after France. It attracted about 82 million visitors in 2017, 700,000 of them from China, a number which the United Nations World Tourism Organization (UNWTO) estimates will rise to about 1 million by 2020.
"We are ready; we have the infrastructure at every level, especially in hotel capacity. Here those visitors can find what they are looking for, including the luxury items which distinguish them," Cascales noted.
"Spain has things that other countries don't have," he added, "such as an unbeatable relation between quality and price, the mix of nature, culture and history and the ability to attract young people who want to go to football games."