Unique exhibition highlights craftsmanship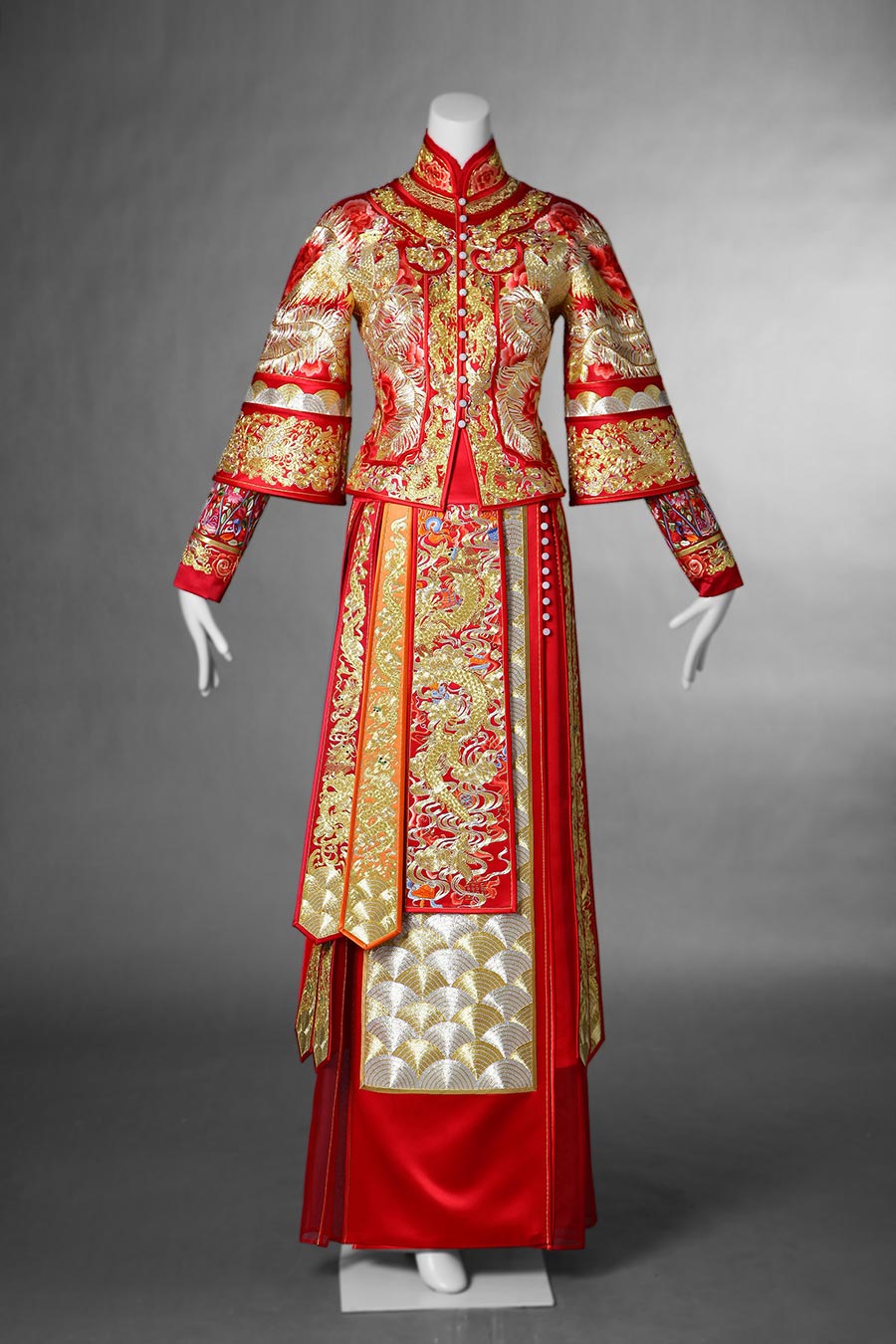 In one of her latest programs Legend of Design, media proprietor, producer and anchor Yang Lan has interviewed 12 top designers and artisans who represent the best of the country's craftsmanship.
The show was aired in August on both TV and live streaming sites.
For each episode, Yang invited an entertainment celebrity, such as a singer, a model or an actress, to visit the featured artist's studio and help with the work to get an experience of these arts and crafts.
Now an exhibition, being held at Beijing Minsheng Art Museum through Oct 28, shows works by those 12 artists featured in the program.
And they include a traditional-style Chinese wedding gown for women by fashion designer Guo Pei, which incorporates delicate embroidery and a big paper-folded installation to resemble a white rhino by contemporary artist Liu Tong.