Glow of contentment
Share - WeChat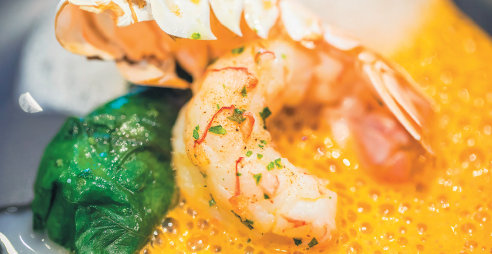 Armin Amrein brought his tastes of modern Davos all the way to Beijing to offer foodies the chance to sample his unique take on Swiss haute cuisine, Li Yingxue reports.
Glow, a Michelin-starred restaurant in the Swiss city of Davos had closed its doors for a week while its founder and chef, Armin Amrein, flew half way round the world to cook for foodies in Beijing.
Staying true to his basic principles of offering superb quality and absolute freshness, Amrein loves to experiment with the diversity of his creations, while his diners are able to savor the individual tastes of each ingredient.
Amrein was the guest chef at the second edition of the Swiss Gastronomic Week at the Hotel Eclat Beijing from Sept 19 to 21, an event initiated by the embassy of Switzerland in China.
With his modern twist on contemporary Swiss cuisine, Amrein takes his diners on a journey of myriad sensations enhanced by seasonal ingredients, unique flavors and creative presentation.
Most Popular