Board meeting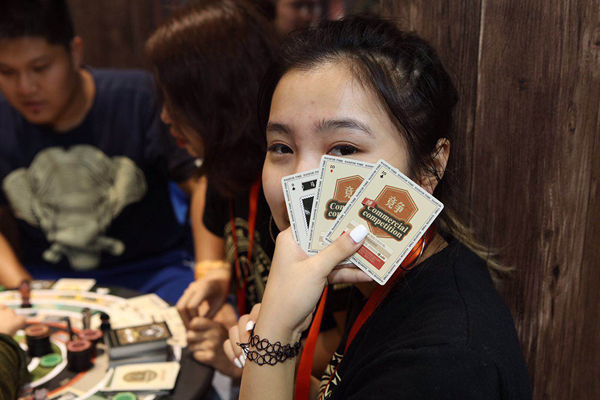 Greater numbers of young Chinese are putting down their digital devices and finding social escapism in the diverse world of board games, Xu Lin reports.
Wang Jiajun, 30, is a rich merchant in the Middle East. Sometimes he's a general, commanding legions of men.
His adventures differ, depending on the day. These are not roles in a play, but board games-a hobby that he fell in love with five years ago.
"The fun part is that you can experience new worlds alongside different values and rules in varying styles of board games. There are various occupations and lives to choose from," he says.
"Each game is a new world, and you can broaden your horizons, by getting to know the local customs and traditions."
Wang works for a State-owned company in Beijing. And when he's not on business trips, he has free time to do what he likes-so he plays board games twice a week.
Like him, more Chinese are playing a diverse range of board games, which were originally introduced from Europe and the United States.
Actually, mahjong, China's traditional pastime, is also a classic board game.
About a decade ago, Legends of the Three Kingdoms, a Chinese card game became a hit among young Chinese. Based on the historical novel Romance of the Three Kingdoms, the game's rules are almost identical to the Italian card game Bang!, which was released in 2002.
Then, dedicated board-game bars were springing up due to the popularity of the game until the fad gradually vanished. It's only in recent years that the public's love for board games revived thanks to the sudden popularity of role-playing game Werewolf. While werewolves secretly kill a villager at night, the villagers have to discover and eliminate the werewolves during the day with the help of a seer.
"These are the two main games played by Chinese people. However, most people have no idea that there are many other types of games worth playing," he says.