US threatening to cross red line of bilateral ties: China Daily editorial
Share - WeChat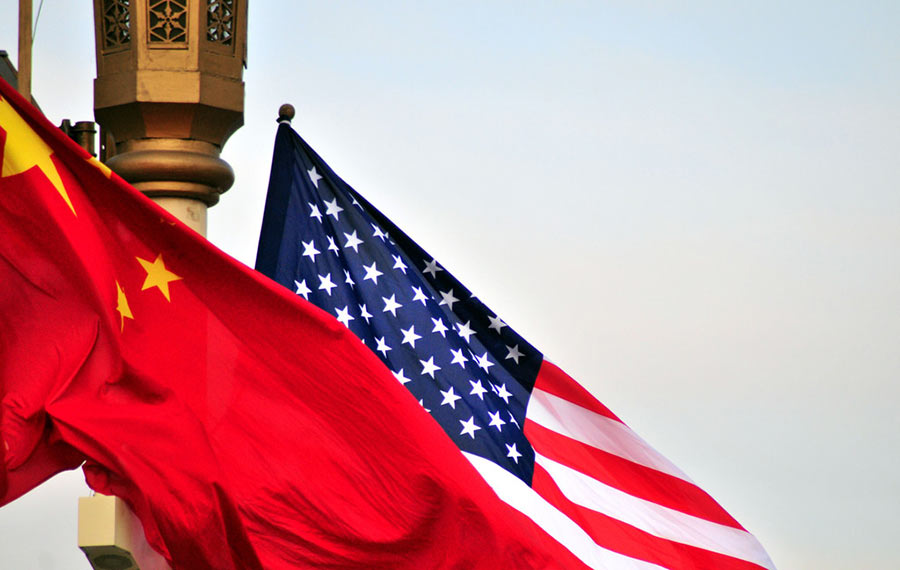 In a sign that it will not hesitate to make more moves that could worsen the already highly strained Sino-US relations, the Donald Trump administration has approved the sale of spare parts for F-16 fighter jets and other military aircraft worth up to $330 million to Taiwan.
The move comes four days after the US sanctioned the People's Liberation Army's Equipment Development Department and its director for purchasing Russian fighter jets and missile systems, which evoked sharp protests from Beijing and justifiably so because Washington has been blatantly violating the basic norms of international relations.
The intensity, pace and scale at which Washington has been trying to provoke Beijing - from trade to the South China Sea to Taiwan - expose the confrontational strategy of the Trump administration. Such provocations, however, conform to the 2018 US National Security Strategy report that identified China as a strategic competitor that must be confronted.
That explains why the Trump administration has been recklessly trampling on the one-China principle, the political foundation of Sino-US relations. Since taking office, Trump has played the Taiwan card many a time, for example, by signing the Taiwan Travel Act and the National Defense Authorization Act to encourage visits between high-level US and Taiwan officials and pave the way for regular ports of call by US warships in Taiwan.
Nearly four decades ago, Beijing and Washington normalized diplomatic relations on the basic premise that they both respect each other's sovereignty and territorial integrity, and that the United States "does not seek to carry out a long-term policy of arms sales to Taiwan" and will gradually "reduce its sale of arms to Taiwan, leading, over a period of time, to a final resolution", according to Sino-US Joint Communiqué of Aug 17, 1982.
History is witness to how the US has repeatedly contravened its own promises, and has always been ready to trade principles for expediency. Now that the Trump administration is aggressively seeking to challenge China's interests on both the economic and military fronts, one wonders whether Washington wants to permanently damage Sino-US relations.
And since the Trump administration is trying to jettison all principles that govern bilateral relations in a desperate bid to suit its own purpose, China should not only prepare for the worst but also be ready to appropriately respond to the US' provocations, because when it comes to national sovereignty and territorial integrity, there is absolutely no room for compromise.
Today's Top News
Editor's picks
Most Viewed