Medical team saves boy's life with 30,000 chest compressions
Share - WeChat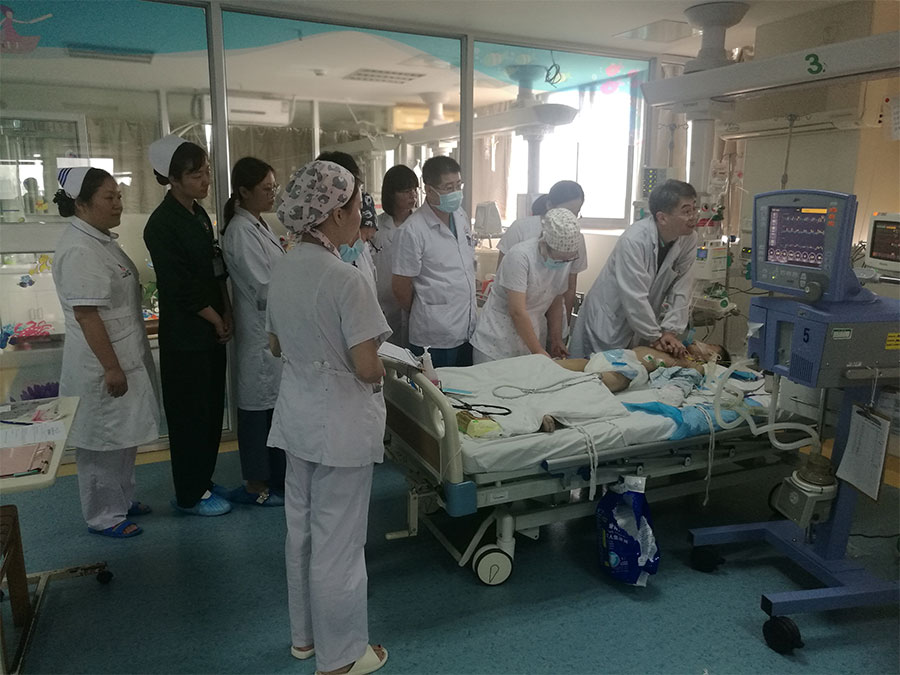 Thirty medical professionals took turns performing more than 30,000 chest compressions over five hours to save an 8-year-old boy who went into sudden cardiac arrest on last Friday at Changzhou Children's Hospital, East China's Jiangsu province, the thepaper.cn reported.
The boy, suffering severe stomach pain and fever, was placed in the pediatric ICU (PICU) immediately after being diagnosed with fulminant myocarditis last Thursday evening. The illness is an inflammatory process that occurs in the myocardium, the muscular tissue of the heart, and causes acute-onset heart failure.
After receiving initial treatment, he was in stable condition in the early morning of the next day. However, the situation deteriorated suddenly at around 8:30 am, with development of an irregular heartbeat, with his heart rate slowing down, then convulsions and cardiac arrest occurred.
First aid was given but twice more the boy stopped breathing. Though the patient's condition stabilized later, his life was still at high risk.
"Fulminant myocarditis features quick onset, severe symptoms, rapid progress and high mortality. The result is unbearable if the patient does not receive timely treatment," said Zou Guojin, a doctor from the Changzhou Children's Hospital.