Festival highlights suburb's rebirth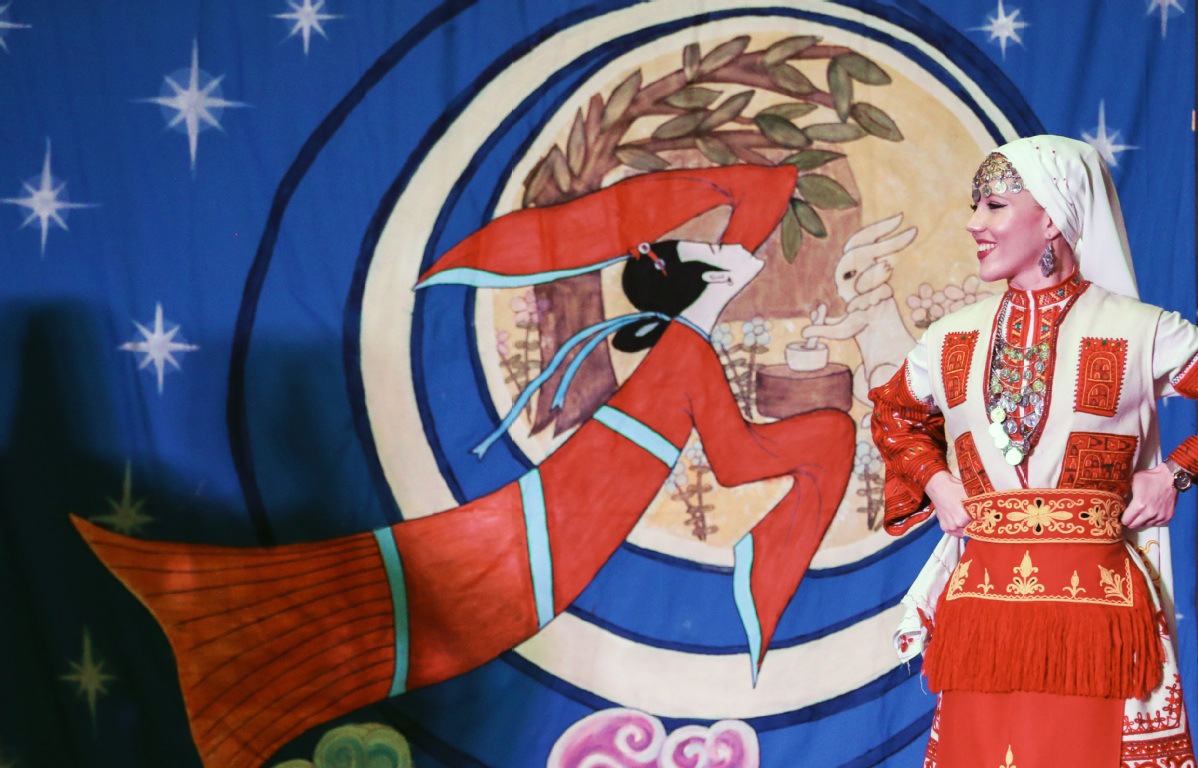 SYDNEY-Australia reaps the benefits of having some of the most culturally and ethnically diverse communities in the world, and food has often been the path to harmony and celebration.
Not having a clearly defined cuisine of their own, although some would argue for the status of a number of food items from meat pies to pavlovas, Australians have not been shy about adopting the smorgasbord of dishes that migrants have brought from across the globe when arriving in the country.
Prominent among these is Asian cuisine, with Chinese restaurants permeating Australian suburbs for decades following a long shared history between the nations.
One hub of Asian cuisine is the Sydney suburb of Cabramatta, where on Sunday before the Mid-Autumn Festival (also known as the Moon Festival), the annual Cabramatta Moon Festival took place, featuring mooncakes, dragon dancing and other festivities.
Now in its 20th year, the Cabramatta Moon Festival heralds itself as the biggest Asian festival in Sydney, with an estimated 90,000 participants.
Cabramatta became a popular settlement for Vietnamese people in the second half of the last century. However, freshly arrived migrants, language barriers and marginalized young people led perhaps inevitably to trouble.
The vibrancy which Cabramatta displayed on Sunday for the festival is a long way from the suburb which used to be known as being overrun with drugs and crime.
In the early nineties, heroin in particular was known to be prevalent and readily available, and the suburb's reputation soured considerably, as organized gangs operated with relative impunity.
In 1994, Cabramatta was the site of the nation's first and only political assassination when member of parliament and anti-drug campaigner John Newman was gunned down outside his home, at the order of local politician-cum-crime-boss Phuong Hgo.
Since Hgo's conviction for the crime in 2001, Cabramatta has reformed considerably and now, instead of heroin, Australians are flocking there for the mooncakes.
Cultural role
Frank Carbone, mayor of Fairfield, which encompasses Cabramatta, is proud of how far his suburb has come and the part that cultural cuisine and celebrations like the moon festival have played in that.
"I think there's no doubt that the success of the restaurants and the diversity that you see in Cabramatta has created more jobs, has brought investment, has allowed and provided opportunities and I think all of that has only made Cabramatta a safer and more vibrant place for all of us," he said.
Doctor Marianne Hulsbosch, from the University of Sydney, who specializes in multicultural studies, believes aspects of the moon festival which revolve around family, reunion and missing loved ones, present outsiders to the Asian cultures with a different picture, which is recognizable and relatable.
"With the kind of instant social media that we have there can be a lot of negative sentiment spread and I think what the Mid-Autumn Festival celebrations do is humanize a group of people," Hulsbosch said.
"It promotes family, and I think that is something that we share, whether you come from the depths of Africa or the North Pole, it's something that we all share, so these kind of thing put us on an equal footing, regardless of what the news shows to us."
Xinhua