International education seminar focuses on online teaching development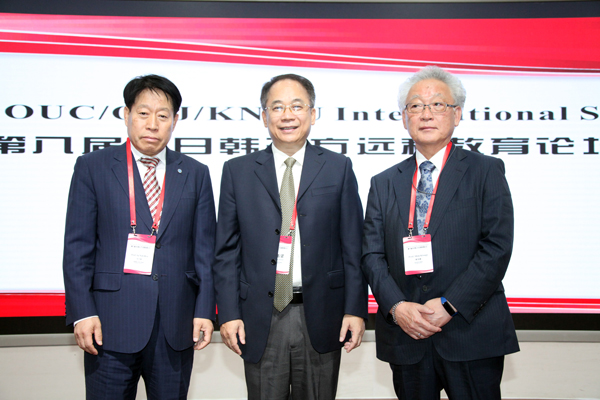 Organized by the Open University of China (OUC), the 8th OUC-OUJ-KNOU International Seminar was held in Beijing between Sept 19 and 21. On the theme of "Online Teaching Development and Open University Innovation", participants from China, Japan, and the South Korea exchanged views on the issues including "teaching professionalism" and "course construction".
Yang Zhijian, president of OUC, delivered the keynote speech during the opening ceremony on Sept 20. According to him, the building of online educational mechanism for three countries has important significance in deepening educational cooperation.
"The Open University of China is willing to strengthen ties with the Open University of Japan (OUJ) and Korea National Open University (KNOU) in the fields of education informationization, personnel exchange, cooperative research, qualified resource sharing, and language exchanges."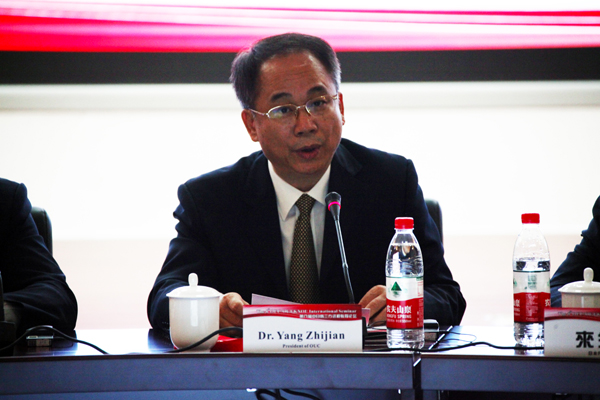 Yang also said the China-proposed Belt and Road initiative has offered a broad new platform for three countries to carry out pragmatic cooperation.
Su Noh Ryu, president of OUJ, and Shin Kisugi, president of KNOU, extended their good wishes to the opening of the forum, affirming the seminar's role in promoting tripartite educational cooperation, and discussed with other participants the opportunities and challenges of distance learning.
Following the opening, two panel discussions on "teaching development" and "course construction" were held.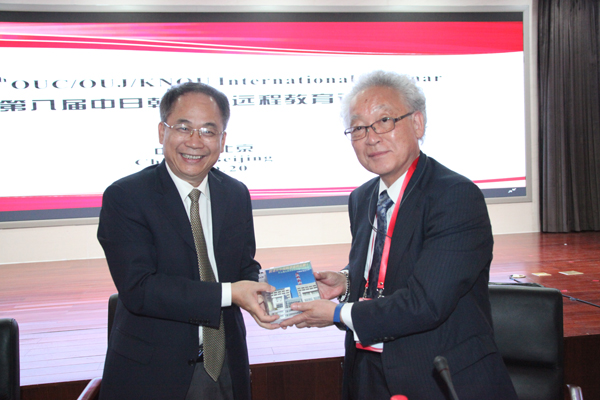 OUC's professor Tang Yingshan focused on exploring the effectiveness of distance practical art courses, Kazuhiro Katoh from KNOU spoke on the role of simulation programs in online ecological study courses, while OUJ's counterpart Masato Takiura discussed the potential of teaching a substantial writing component in a distance education university.
Representatives from three countries highlighted the difficulties in the online teaching practice and offered solutions.
At the closing ceremony, the three sides signed agreements, exchanged educational resources with one another, and announced that the 9th OUC-OUJ-KNOU International Seminar will be held in Seoul next year.