Talks still best way to settle trade disputes: China Daily editorial
Share - WeChat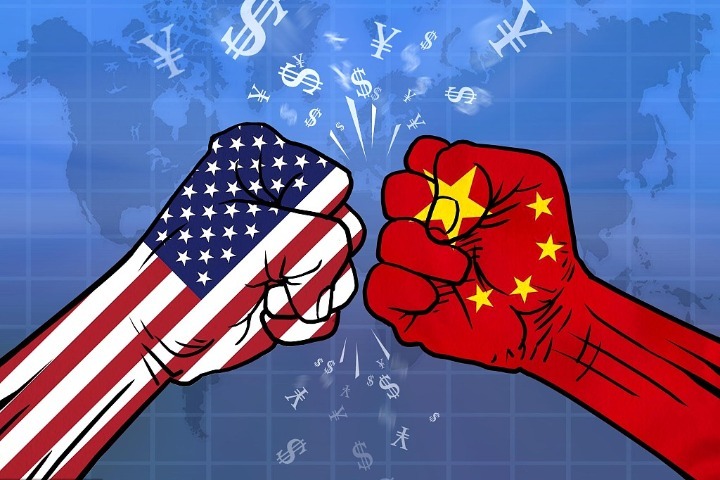 The white paper on the trade frictions with the US testifies to China's sincerity in resolving the disputes through dialogue and its firm opposition to trade bullying, which Washington must give serious thought to if it wants to maintain healthy trade and economic relations with Beijing.
But not content with US tariffs on $200 billion worth of Chinese goods — which prompted China to respond with tariffs on $60 billion of US products — taking effect on Monday, the Donald Trump administration has threatened to take more measures to force China to accept its demands. Which means the trade disputes between the world's two largest economies could further escalate, if the two sides cannot find a way to break the deadlock. And the trade conflicts, if they escalate, will jeopardize interests on both sides, whose repercussions will be felt by rest of the world.
China and the US, as the white paper says, have made strenuous efforts over the past four decades to maintain largely sound economic ties to the benefit of both sides.
For the US, for example, its exports to China increased nearly six-fold from 2001 to 2017, compared with the 112 percent rise in exports to its other trade partners. China's exports to the US, on the other hand, have helped the US maintain a low inflation rate, and its investments have created large numbers of jobs in that country.
Given that weakened bilateral trade and economic relations will undermine US industries and hurt consumers, the Trump administration ought to reconsider its policy of seeking short-term gains at the cost of the US' long-term economic well-being.
Washington has repeatedly accused Beijing of breaking intellectual property rights laws and using irregular means to make trade gains. But the white paper, published by the State Council, China's Cabinet, on Monday, shows such US accusations are unfounded, and it is blaming China for its own failures with the ulterior motive of thwarting China's normal development plans.
The US' unilateral trade moves have not only damaged normal China-US trade activities, but also could stunt world economic growth.
So if the Trump administration continues to stick to its unilateral and protectionist stance, and refuses to respect the fundamental norms of mutual respect and consultation, it would be difficult for the two sides to make substantial progress in any future trade talks.
The white paper says in unambiguous terms that China is willing to restart trade talks with the US, provided they are based on mutual respect and equality. The ball therefore is in the US' court.
Today's Top News
Editor's picks
Most Viewed