Swedish TV show openly Sinophobic: China Daily editorial
Share - WeChat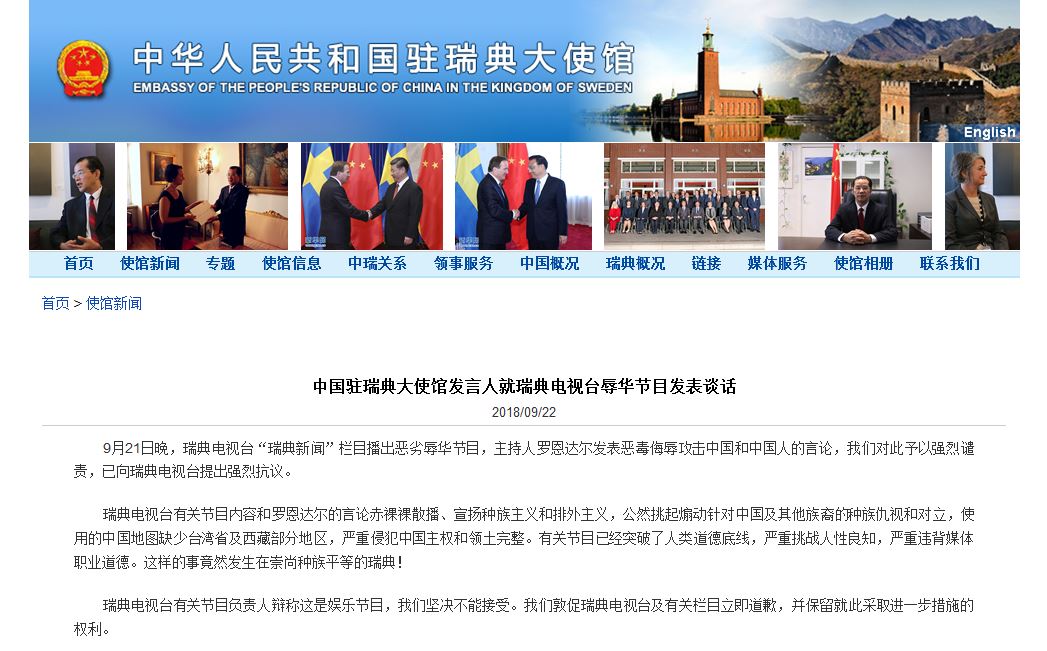 By openly insulting the Chinese people and others by his insolent racist performance on a talk show called Swedish News on Friday night, program host, stand-up comedian and radio personality Jesper Ronndahl has put Sweden to shame. He gave a wink and a nod to offensive material aired under the name of free speech and press.
Being categorized as an entertainment program does not mean it can wantonly tread on common sense and professional media ethics. The manager behind the show, Thomas Hall, assured concerned parties of the integrity of the program's content, and it was allowed to be filmed and aired, leading to a torrent of protest letters to SVT, the public broadcaster.
Since its debut in March, the program has repeatedly caused controversy. The Swedish broadcasting authority has reportedly received at least 11 reports about improper content after airing just four episodes.
Condemned by all civilized people, racism has no place in modern polite society, but Hall deftly used sly language to engage in prevarication. If cultural differences can be used as an excuse for racial discrimination without question-which has sadly been the status quo in Sweden as the SVT case indicates-it is likely racial enmity will be encouraged in the country.