Chinese students gather in downtown Chicago celebrating Mid-Autumn Festival
Share - WeChat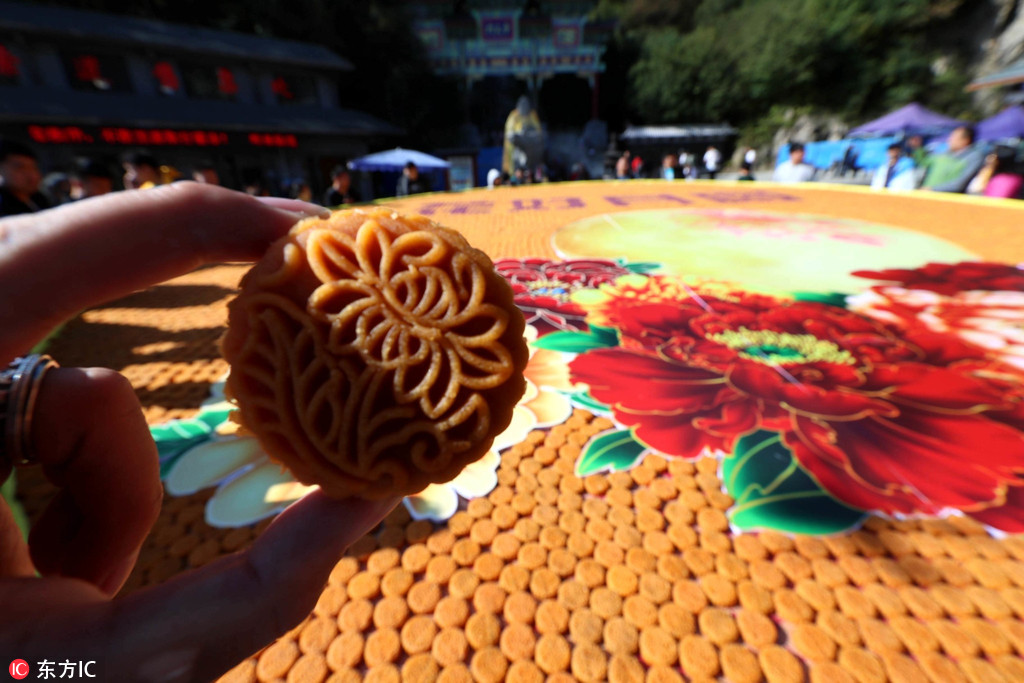 CHICAGO, Sept. 23 -- More than 240 Chinese students studying in US Midwest universities Saturday night gathered at the observatory on the 94th floor of the John Hancock Building in downtown Chicago to celebrate traditional Chinese Mid-Autumn Festival.
Watching sunset and full moon, tasting Chinese foods and mooncake, enjoying songs and dances, guessing riddles, drawing raffles, all these reminded them of the families far away on the other side of the globe.
Falling on the 15th day of the 8th month according to the Chinese lunar calendar, the Mid-Autumn Festival is the second grandest festival in China after the Chinese New Year. It takes its name from the fact that it is always celebrated in the middle of the autumn. The day is also known as the Moon Festival, as at that time of the year the moon is at its roundest and brightest.
Milla Li has been in Chicago for three weeks. She is a postgraduate majoring in financial risk management at the De Paul University in downtown Chicago. "I am here to find some new Chinese friends, and have Chinese foods," she said smilingly.
Being a Beijing native and taking her college education in Southwest China's Sichuan Province, Li has got accustomed to the life far from the family. Though admitting a little bit homesick, she told Xinhua joyfully: "I love Chicago, the atmosphere and the environment here."
Zhou Taehoo is studying game design at the De Paul University. As a sophomore, he is experienced enough to be part of the organization committee of the event. He arduously told everybody who grabbed a cup of bubble tea from the table at the entrance the location of this tasty drinks restaurant in Chinatown, a sponsor of the event.
Rose Li presented a dance "Flame" at the gathering. Before the performance, she stayed in a corner lonely, texting messages to her family through Wechat. Being a sophomore majoring in film making at the Beijing Film Academy, she will stay at Columbia College Chicago as an exchange student for two years before returning back to Beijing to finish her fourth-year undergraduate education.
Homesickness was all over on her face. "I have a twin sister in Beijing, I missed her very much," she told Xinhua tearfully. "We have never separated before."
ChinaPro Marketing Partners, Inc. joined hands with several Chinese students associations at universities in Chicago in organizing the event, hoping to provide an opportunity for Chinese students to know each other and banish the loneliness studying overseas at this special traditional Chinese festival.