Taking a moment to reflect on home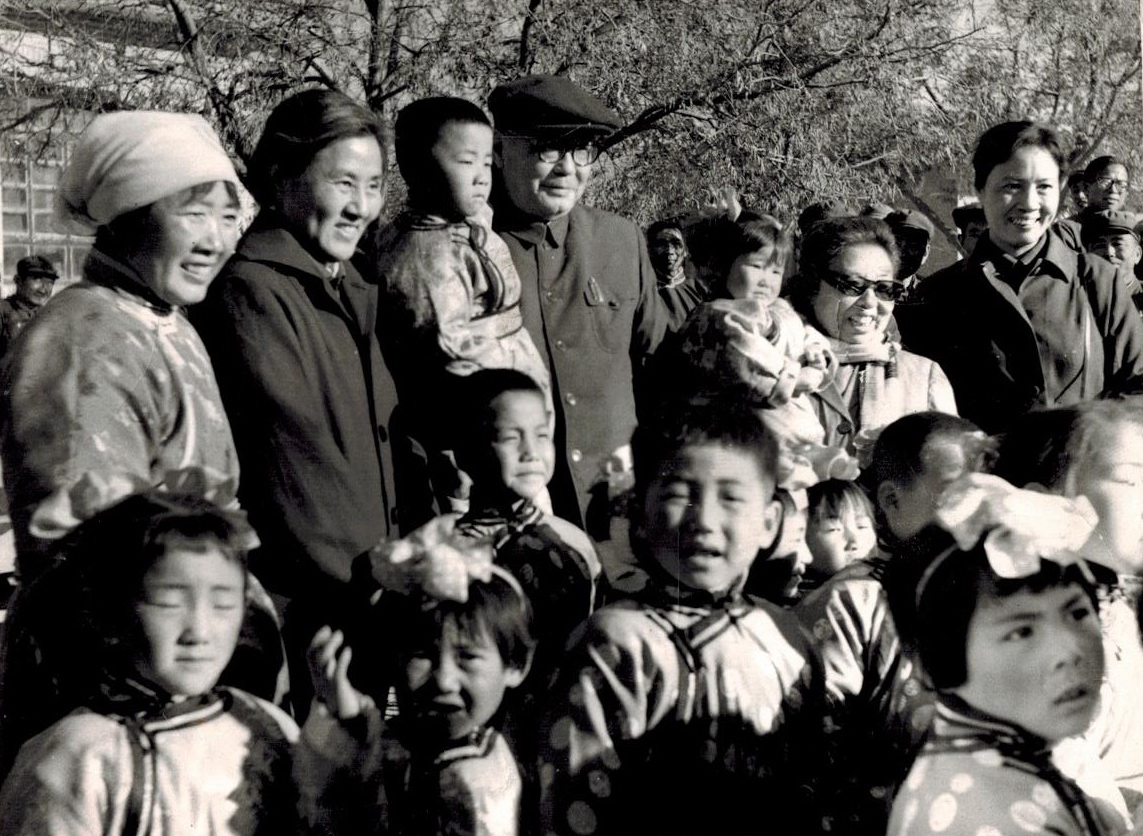 My love affair with the Ningxia Hui autonomous region dates back 40 years to the autumn of 1978 when I met Ulanfu and his wife Yun Liwen. He was a senior leader of the National People's Congress and would later become vice-president of China.
I was only 3 at that time, waiting to perform in a kindergarten show for the 20th anniversary of Ningxia's founding. The memory has faded over the years but I still remember seeing lots of people crowding into our kindergarten. In the middle of that crowd stood a grandfather and grandmother whom our teachers introduced as Ulanfu and his wife.
Other children and I staged various shows for them. I played a spotted deer in a drama called Proud Spotted Deer. After the show, all the children had their picture taken with the elderly couple, a picture I cherished the rest of my life in which I was held in Yun Liwen's arms, smiling under the clear blue sky.
That experience was the first time I felt that I belonged in Ningxia. An ethnic Mongolian, I was born in Alshaa Left Banner, an area that went through jurisdictional changes between Ningxia and the Inner Mongolia autonomous region.
It was incorporated into Ningxia in 1969. But in 1979, Alshaa Left Banner, together with Ejin Banner and Alshaa Right Banner of Gansu province, formed Alshaa League and officially became part of Inner Mongolia, making me an Inner Mongolian.
However, life is full of unpredictability. In 1992, I enrolled at North Minzu University in Yinchuan, Ningxia's capital, after the college entrance examination. I journeyed across the Helan Mountain range, which divides Ningxia from Alshaa League, and registered once again as a Ningxia resident.
I never left Yinchuan. After graduation, a friend of Hui ethnicity introduced me to a job position at Yinchuan TV station. Since then, this educated ethnic Mongolian girl began racing and enriching her life on this wonderful land.
Earlier this year I began working as a reporter for China Daily in its Ningxia bureau, and I know my mission is to let the world hear more Ningxia voices and stories.
Forty years ago I was celebrating the 20th anniversary as a child, and 40 years on I am able to witness Ningxia's 60th birthday again as a reporter.
On Wednesday, I arrived an hour early for the ceremony. Standing on the vast celebration square, I inhaled the fragrance of flowers and visually absorbed every decoration. At night, the splendid performances caused me to go over Ningxia's 60 years of development, making me realize that my own life reflected that same extraordinary journey.
I am now married, have a son and a daughter, and we live a happy life in a home with a little garden to tend. I have a decent job and friends from different ethnic backgrounds. All these blessings were brought to me during my stay in Ningxia and I feel so lucky that I was able to grow up here.
Now I am sitting at my desk, typing my life journey with a gift mug from the 60th anniversary in hand. While the words flow under my dancing fingers on the keyboard, my heart would like to say out loud: Ningxia, I wish you a happy 60th birthday! I wish you more prosperity! I will tell your stories to more people through China Daily.