Young buyers cuddle up to designer toys
Share - WeChat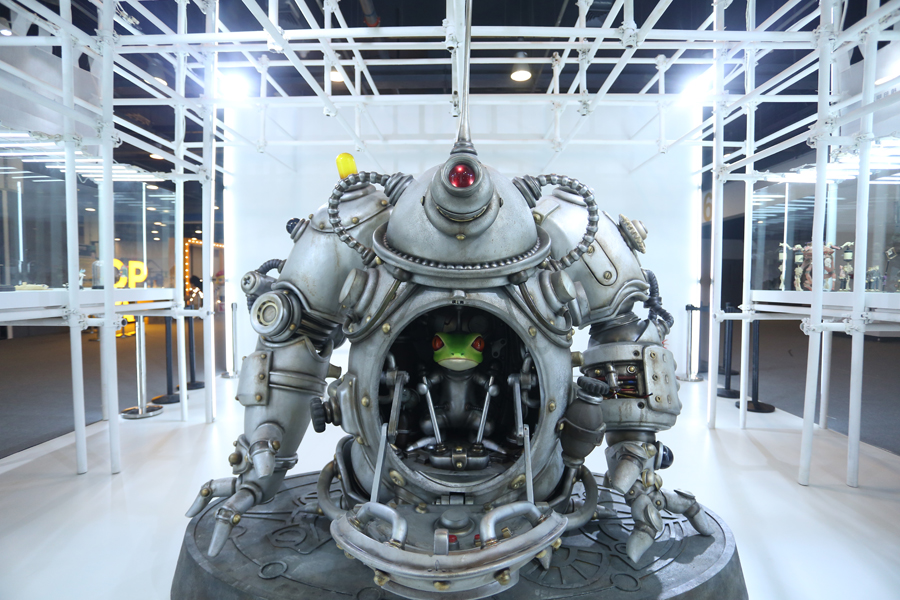 Limited editions in hot demand as craze takes off on mainland
At 5 am on Sept 7, Kong Xiaoyu, together with hundreds of other young people, formed a long line that snaked from the street to an underground exhibition hall-four hours before the Beijing Toy Show was due to open.
When she finally entered the exhibition, the 22-year-old raced to buy designer toys. More than 300 designers from China, Japan, South Korea, the United States and Europe exhibited customized offerings for an increasing group of adult enthusiasts in China.
Kong, a senior student at an art college in the capital, was able to buy a limited edition doll-a wide-eyed girl dressed in an astronaut's suit. Each toy cost 999 yuan ($145) and Kong was one of the 300 who were lucky enough to get their hands on them.
The sum Kong paid for the figure, named Molly, was just a fraction of the more than 10,000 yuan she spent at the exhibition.
"I'm not an irrational spender. I only buy what I really like," she said.
Kong has a five-story cabinet at home that houses collectible toys from across the world. She does not allow children to visit her home in case they break the delicate figures, which are for display purposes rather than to play with, she added.
She is typical of the growing number of young fans on the Chinese mainland who have emerged in the past two years as the toy craze has taken off. They enjoy buying and collecting toys made from plastic or vinyl produced by designers or artists. These toys are often associated with pop culture such as hip hop, graffiti and street dance. The style can be cute, chic or quirky.
Wang Ning, founder of Pop Mart, which introduced designer toy shows to the mainland last year, said: "Such toys are like the younger generation's stamp collections. They are also art pieces."