Selective use of FARA on media outlets deeply disturbing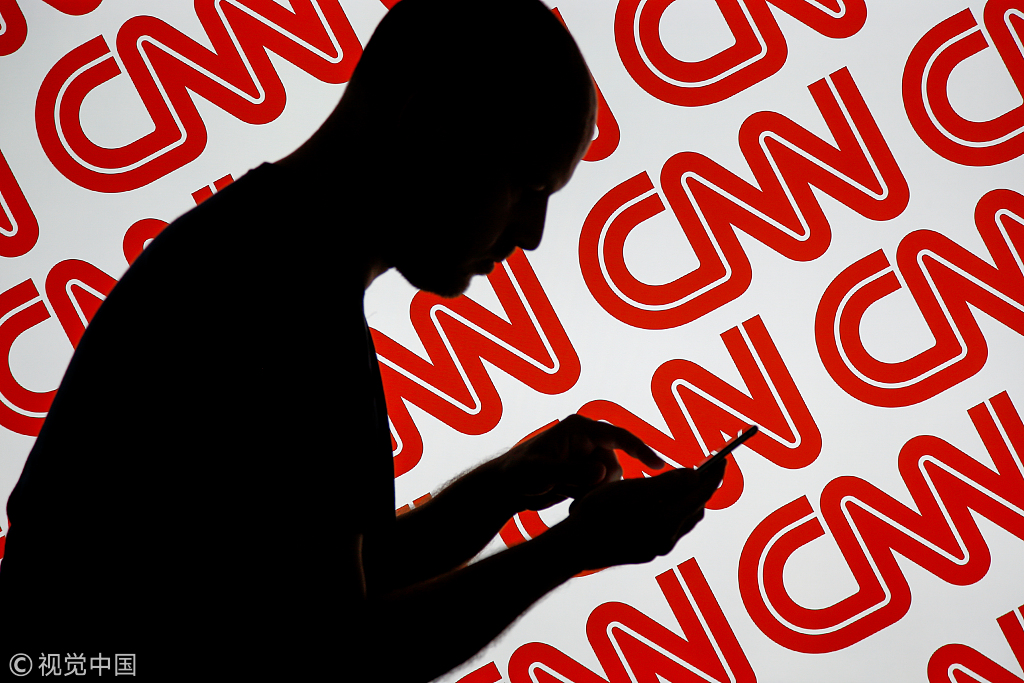 The Wall Street Journal report on Tuesday that the US Department of Justice has ordered Xinhua News Agency and China Global Television Network to register as foreign agents is deeply troubling.
The Foreign Agent Registration Act, enacted in 1938 to counter Nazi propaganda, has been mainly applied to lobbyists for foreign governments, and rarely used against the news media in the past decades. But that has changed over the past two years thanks to some US politicians fear-mongering about Russian and Chinese media outlets.
Foreign Ministry spokesman Geng Shuang was right in saying "countries should perceive media's role in promoting international exchange and cooperation in an open and inclusive spirit" and "facilitate rather than obstruct media's normal work, still less politicizing the relevant issue".
International news outlets, such as CGTN, Al Jazeera, RT (Russia Today) and France 24, have done a great job of informing the American public about the world, especially because major US cable networks don't carry world news on a daily basis. For example, CGTN America broadcasts news from around the world, compared with CNN America, which focuses on US President Donald Trump around the clock.
The revival of FARA against foreign media outlets started in earnest last year when the Department of Justice forced RT to register as a foreign agent. Some US lawmakers have accused RT and Al Jazeera of being "anti-America" or "meddling in US elections". In reality, it's simply a case of news organizations playing their role as watchdogs.
Was I "anti-America" when in my columns I severely criticized US foreign policy, from the Iraq War to the embargo on Cuba? Was I "meddling in US elections" when I agreed more with Bernie Sanders than with Donald Trump or Hillary Clinton? Still, to Marco Rubio, a senator from Florida, what I had done was clearly "foreign influence" and should not be tolerated.
In sharp contrast, I have not heard the Chinese government labeling any major US news organizations as "anti-China" despite their often controversial and biased coverage of China.
The latest enforcement of FARA is particularly disturbing because of its selective nature. There is no indication that the Department of Justice has also asked fully government-funded news organizations from countries that are US allies to register under the law.
Instead of attacking international media outlets, which are doing Americans a great favor, US politicians should spend their time better addressing many issues in the US new media. A Gallup/Knight Foundation survey published on Sept 11 has urged the US media to restore their trust, which has been declining over the past decade. Most US adults, including more than nine in 10 Republicans, say they have lost faith in the news media in recent years, according to the study.
A Pew Center study published on Sept 10 shows that, while about two-thirds of US adults say they at least occasionally get news on social media, 57 percent say they expect the news they read or watch on social media to be largely inaccurate.
Ironically, Republicans and Democrats both say they can't even agree on the basic facts, according to another Pew survey on Aug 23.
Trump's tweets, which have 54 million followers, are full of disinformation. A fact check by CBS News on Wednesday showed Trump is wrong in claiming China is "now paying us billions of dollars in tariffs". The fact is, China isn't paying the tariffs. The tariffs are paid by US importers such as Ford and Walmart that either swallow the cost or pass it on to US consumers.
The Department of Justice and people such as Rubio will serve their country much better by addressing these real issues rather than waging a smear campaign against Chinese news media.
The author is a columnist at China Daily.
Most Viewed in 24 Hours
China stories