Inland cities' growth is welcome, but balanced development required
Share - WeChat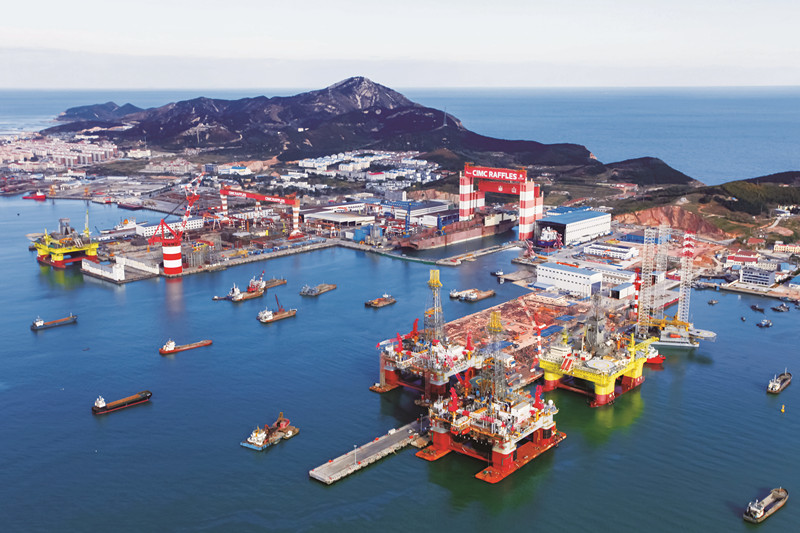 OF LATE, some media outlets have been referring to seven cities in the central and western regions-Chongqing, Chengdu, Wuhan, Changsha, Zhengzhou, Xi'an and Hefei-as China's new engines of growth. Beijing News comments:
Chongqing's GDP of 1.95 trillion yuan ($285 billion) was the highest among the seven cities last year, and Hefei's the lowest (about 720 billion yuan). Also, their average annual growth rate, 8 percent, is markedly higher than the national average of about 6.5 percent.
The economic rise of these cities is shortening the development gap between the coastal and inland regions. It has also made the inland region an important feature on China's economic map for the first time since the launch of reform and opening-up 40 years ago.
Given its capacity to absorb the industries relocated from the coastal regions, and turn urbanization and consumption into growth drivers, the inland region can function as a bellwether for China's growth in the future.
China has shifted its focus from boosting foreign trade to pursuing innovation and increasing consumption. And the improvement in infrastructure, particularly traffic and internet connection, in the inland region has laid a solid foundation for its transformation from hinterland to a future growth engine.
The seven cities are also home to a number of key universities and institutes that produce as well as attract a sizable number of talents.
But since these cities account for the lion's share of the economy of their respective province or region, some are worried that their robust growth will come at the cost of the other parts of the provinces and regions.
In contrast, there are three or more growth engines in the coastal provinces-Guangdong has Guangzhou, Shenzhen, Foshan and Dongguan; Jiangsu has Suzhou, Nanjing and Wuxi; and Shandong has Qingdao, Yantai and Jinan-making their internal development more balanced.
Most Viewed in 24 Hours
China Views