Ground transport network to serve capital's new airport mapped out
Share - WeChat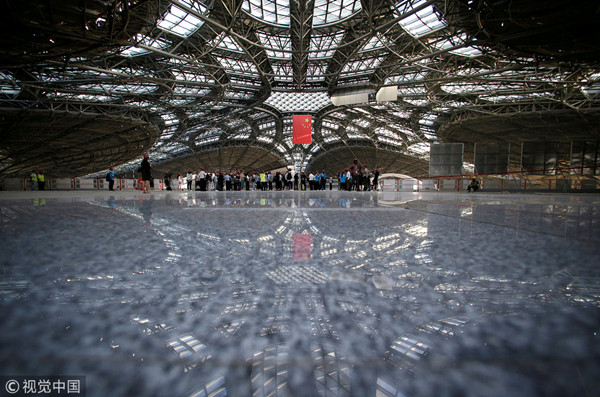 Beijing has mapped out the operations plan for several ground traffic routes to facilitate operations at the city's new airport - Beijing Daxing International Airport - which is scheduled to open in September 2019.
According to a report in the Beijing-based newspaper The Mirror on Wednesday, the new airport expressway will be available for traffic in May. The new airport north line expressway will be available for traffic in 2019.
Meanwhile, the Beijing–Xiong'an high-speed railway and the new subway line linking the airport and downtown in the initial phase will be ready for traffic in May.
The four traffic routes, added to the completed Beijing-Taipei Expressway and the extension of the Beijing-Kaifeng Expressway, as well as the intercity railway's first phase that is under construction, forms a transport network around the airport known as "five vertical - two horizon."
Construction on the new airport started in December 2014. It is 46 kilometers from Tian'anmen Square, 67 km from Beijing Capital International Airport and 55 km from Xiongan New Area.
The roof of the main terminal building was successfully sealed in January. Airfield construction is nearly complete and the road overpass was fully connected in May. Construction of ground refueling facilities will come into use in April 2019.
It is designed to take pressure off the overcrowded Beijing Capital International Airport in the northeastern suburbs, and as a new engine to propel development of the Beijing-Tianjin-Hebei cluster.
The new airport is expected to handle 72 million passenger trips, 630,000 departures and arrivals, and 2 million metric tons of cargo and mail annually by 2025. In a long-term goal, it is expected to handle more than 100 million passengers a year, with 880,000 takeoffs and landings annually.