Social organizations, healthcare in focus
Ministries including civil affairs, and culture and tourism as well as the National Health Commission and the National Copyright Administration have responded in the last week to issues of public concern.
Online services to get boost from action plan
The Ministry of Civil Affairs published an action plan to further promote Internet Plus social organization, social work and volunteer services between now and 2020.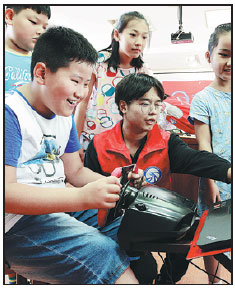 Departments that are responsible for the registration and management of social organizations must provide services online by 2020 so that the interconnectivity and sharing of data can be achieved for social work and volunteer services nationwide.
The ministry said it will provide one-stop online services for social organizations and conduct law enforcement through the internet. The online channels for filing complaints and whistle-blowing will also be refined, and the list of illegal NGOs and violations by NGOs will also be published online.
The ministry said it will use big data to combat illegal NGOs.
It said that it will provide more professional services in social work, and make it easier for the public to take part in volunteer services by updating the national service information system of volunteers.