2 killed as Typhoon Mangkhut makes landfall in Guangdong
Share - WeChat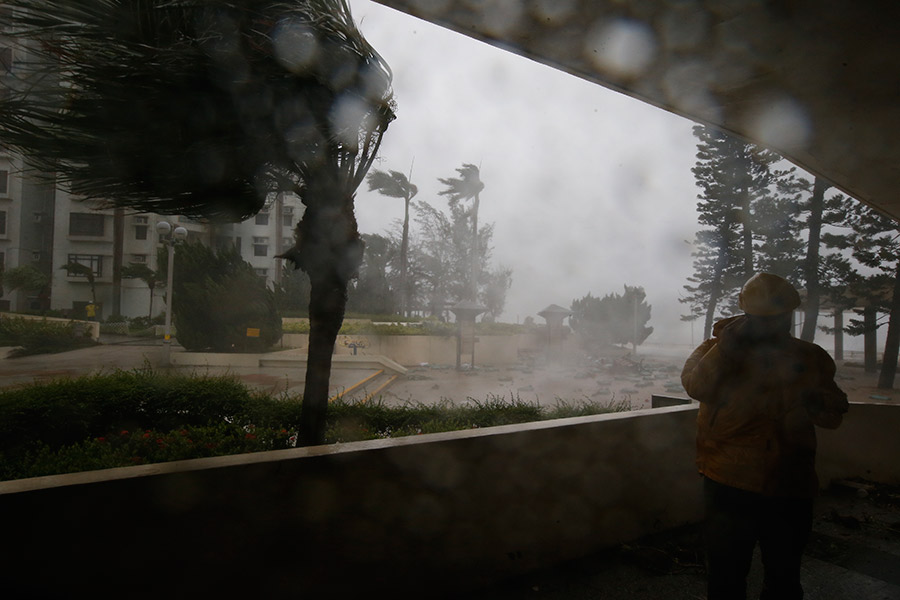 In Guangdong province, governments of coastal cities, such as Guangzhou, Shenzhen, Zhongshan and Jiangmen, have announced the suspension of business, markets and schools.
All high-speed rail services are suspended on Sunday in Guangdong province, and thousands of flights were cancelled.
Zhou Jing, a 30-year-old endocrine physician at Sun Yat-sen Memorial Hospital, Sun Yat-sen University in Guangzhou, the provincial capital, was stranded in Shenzhen after visiting her husband on Saturday. Her bullet train to Guangzhou at 9 pm on Sunday was cancelled after the typhoon almost paralyzed the city.
Zhou's hospital in Guangzhou, however, was open on Sunday. Zhou, who is supposed to be at the outpatient clinic at 8 am Monday, planned to take a regular train at 10 am Monday. She said she hadn't expected the typhoon to be this severe, and made another reservation for a high-speed bullet train on Tuesday just in case, hoping that high-speed train service will resume by then.
According to the current forecast from the National Meteorological Center, Mangkhut will be closest to the river delta in the next few hours and make landfall near Zhuhai and Wuchuan at dusk in western Guangdong province.