Far East a fountain of opportunities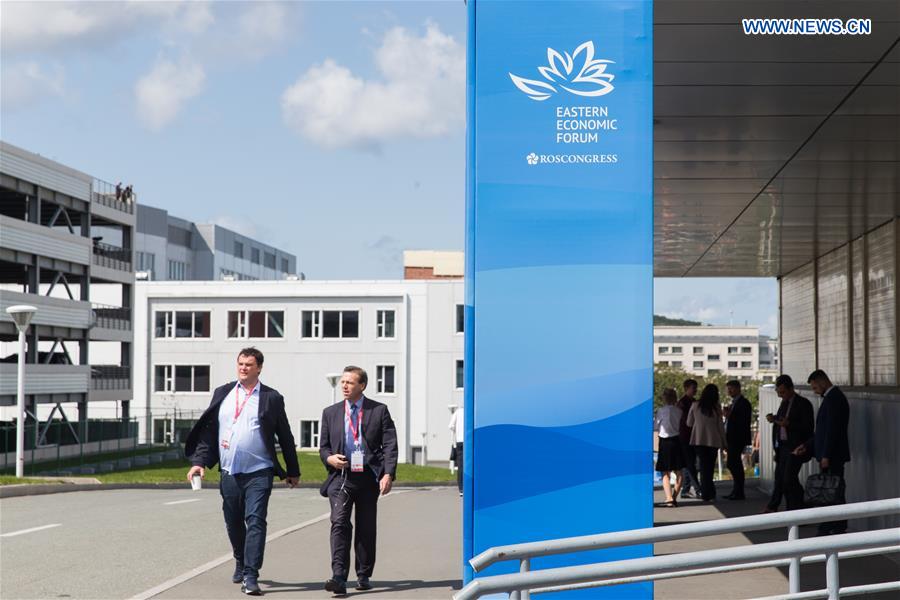 Russia has long made the development of the Far East a priority and initiated the Eastern Economic Forum to promote economic development and international cooperation in the vast region. The participation of the heads of state and government of China, the Republic of Korea, Mongolia and Japan in the fourth Eastern Economic Forum in Vladivostok, Russia, earlier this month has given the annual event added significance.
Various factors have prompted Russian President Vladimir Putin to hold this high-profile forum. Thanks to the abundant resources and vast expanse of land, the Far East has lots of potential which the economic powerhouses of China, Japan and the ROK can tap and ease the headwinds Russia's economy is encountering.
The Western economies' sanctions have forced Russia to look East with much greater resolve to strengthen relations with China, Japan and the ROK, so as to attract more countries to develop the Far East. Through the forum, the Far East has attracted more and more investment, which crossed $40 billion last year, and could increase further this year.
In Sino-Russian cooperation, the complementary traits of the two economies will greatly help them resist and reduce the adverse impacts of the Sino-US trade friction on China and Western sanctions on Russia.
Huge boon to cooperation
That President Xi Jinping attended the forum demonstrates the importance China attaches to the development of the Far East and economic cooperation with Russia. China is the largest trading partner of and top source of foreign direct investment for the region.
To a large extent, Xi's participation in the forum will help change the phenomenon of "political closeness but economic aloofness" in Sino-Russian relations. Looking ahead, closer cooperation among local governments and small and medium-sized enterprises will help the two countries unlock the potential economic cooperation holds.
Also Xi's participation in the forum will prompt Russia to pay more attention to the lack of adequate legal institutions and enforcement in the Far East. Future cooperation on environmental protection, whose importance Putin emphasized in his speech at the forum, is significant for not only China and Russia, but also other countries.
China accounts for 80 percent of the FDI in Russia's Far East, which will certainly increase in the future. Apart from the traditional industry of energy, Beijing and Moscow will accord priority to cooperation on tertiary industries as China's strength in the field can help Russia to develop its relatively laggard tertiary sector. China's e-commerce platforms are expected to play to their advantage in the Far East. And as an infrastructure construction giant, China could greatly help promote Russia's infrastructure development while Russia's low-cost electricity can help China fuel its development in the border region.
Besides, China's pool of labor can complement Russia's lack of workforce, and their economic cooperation in the Far East could make the region's economic growth outstrip Russia's overall growth in the future, creating more opportunities for China in energy, capacity and technological cooperation.
Need to avoid risks
Among Chinese enterprises' increasing investment in Russia of late, plenty of successful examples have emerged, although investment risks remain a matter of concern for the investors. Therefore, Chinese investors and entrepreneurs eager to set foot in the Far East must pay attention to risk prevention.
First, they should give priority to the long-term programs that are mutually beneficial and complementary, such as exploitation of Russia's mineral and forest resources, and in-depth cooperation on vegetables, fruits and other food products.
Second, investors should fully acquaint themselves with Russia's laws and regulations and learn about Russian's national characteristics and local customs and practices.
And third, Chinese enterprises should consider forming joint ventures with or investing in representative Russian companies to mitigate risks.
As permanent members of the United Nations Security Council and strong proponents of a multipolar world, China and Russia have seen bilateral ties reach an all-time high. With the United States resorting to unilateralism and trade protectionism, the world order faces profound challenges.
Against this background, deeper Sino-Russian cooperation in the Far East in both economic development and security and military exchanges will help better promote peace and development in Northeastern Asia.
The author is a professor at Lomonosov Moscow State University.
Most Viewed in 24 Hours
China Views