Former lottery head probed for violations
Share - WeChat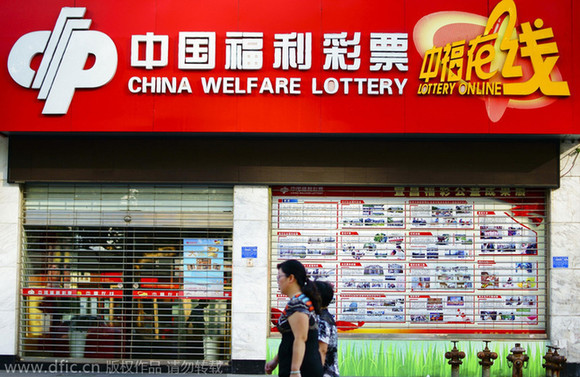 Wang Suying, former head of the China Welfare Lottery Distribution and Management Center of the Ministry of Civil Affairs, was placed under investigation for severe disciplinary violations, according to an announcement on Wednesday.
Wang, 57, was investigated by the disciplinary inspection department and the supervisory commission for "serious violations of the Party discipline", according to anti-graft inspectors.
From 2008 to 2017, she mainly served as deputy director of the social welfare and charity promotion department under the Ministry of Civil Affairs, Party secretary of the ministry's social welfare center and head of the lottery management center.
In recent years, cases involving the abuse and embezzlement of lottery funds have frequently occurred due to loopholes in management and supervision that have attracted the attention of the public and media.
"Although lottery funds are collected from the public, only the government is eligible to use them, and supervision is lax," said Li Wei, a lawyer from the Beijing Lawyers Association. "If it's not transparent and people don't know how the money is spent, then it's easy to have corruption."
According to the National Audit office, auditors last year found more than 20 percent of the total lottery funds had been misused, including for buying or building properties or providing subsidies to government employees.
In August 2017, Bao Xuequan, former director of the welfare lottery distribution and management center under the Ministry of Civil Affairs, and Wang Yunge, former deputy director of the center, were expelled from the Communist Party of China and dismissed from public office for corruption and violating the Party's code of conduct. Chen Chuanshu, who was the center's director before Bao, was demoted in April 2017 for "serious dereliction of duty and irresponsibility".
Lawyer Li said relevant authorities should conduct a regular examination and enhance the supervision of lottery funds, while speeding up legislation on lottery management to better regulate sales and distribution in China.
In another case, Mo Jiancheng, a former member of the CPC Committee of the Ministry of Finance, pleaded guilty to taking bribes of 42.5 million yuan ($6.2 million), Beijing No 1 Intermediate People's Court announced on Wednesday.
Mo, 62, was formerly a leader of the disciplinary inspection team sent by the Central Commission for Discipline Inspection to the Finance Ministry. He was expelled from the Party and dismissed from public office in September 2017.
Mo was accused of taking advantage of his positions to seek profits for certain businesses and individuals. He helped with company operations, loan applications, project approvals and promotions of personnel while serving in various positions in the Inner Mongolia autonomous region, Jiangxi province and the Finance Ministry from 2000 to 2017, the court said.
He accepted a total of 42.5 million yuan in cash and property directly or through his son.
Mo responded to the evidence presented by prosecutors, and both he and his attorney were cross-examined and were able to fully express their opinions, the court said.
His sentence will be announced at a later date, it said.
Xin Wen contributed to this story.