Agreeing to differ
China Reform and Opening – Forty Years in Perspective
Agreeing to differ
Editor's note:Laurence Brahm, first came to China as a fresh university exchange student from the US in 1981 and he has spent much of the past three and a half decades living and working in the country. He has been a lawyer, a writer, and now he is Founding Director of Himalayan Consensus and a Senior International Fellow at the Center for China and Globalization.
He has captured his own story and the nation's journey in China Reform and Opening – Forty Years in Perspective. China Daily is running a series of articles every Thursday starting from May 24 that reveal the changes that have taken place in the country in the past four decades. Keep track of the story by following us.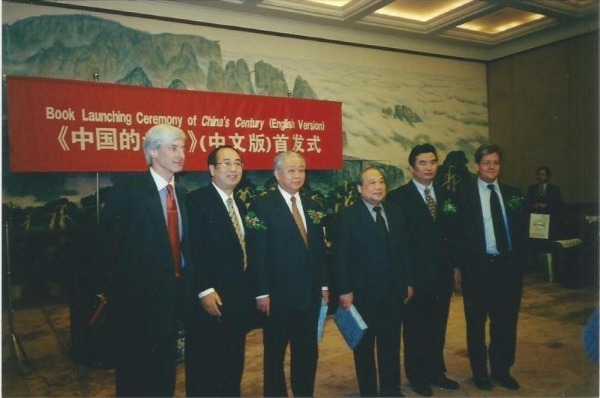 Early March 1999 carried with it the scent of spring as US Secretary of State Madeline Albright met with China's Foreign Minister Tang Jiaxuan. Their discussions concentrated on one single issue; arrangements for Premier Zhu Rongji's upcoming visit to America. When the details had been hammered out, Albright was received by State Chairman Jiang Zemin and the premier. Jiang Zemin expressed the opinion that relations between the two countries must be conducted "on the basis of long-term strategic interests [in] solving all of the different problems".
At a press conference in Beijing in March 1999, Zhu was asked about what he expected to achieve on his forthcoming visit given the tension between both countries. Zhu was neither optimistic nor cynical. He spoke of the need to develop "a strategic partnership". He alluded to "America's own internal struggle [political divisiveness that] causes China-US relations to sour and I am a victim of this… Even though the atmosphere is not good, I will go to America…I have to go and tell the truth and try to recover the momentum."
Then the critical question of China's WTO entry was put from the floor. Zhu responded, "China's negotiations for entry into GATT and then WTO have lasted more than 10 years. Black hair has become white. Isn't it time to finish this negotiation? First, those member countries already know that without China's participation, the WTO cannot be a representative organization since you cannot neglect the largest market in the world. From our experience, in entering the WTO you can carry with you some issues which require observation."
Zhu then dropped a critical hint. "China is ready to make some big concessions. Recently, we have had serious negotiations with America and Europe. The gaps have been reduced, but some remain... Everybody should make some concessions."
Zhu then gave a clear signal of what he hoped to accomplish on the coming trip. Responding to a question about China-Russia relations, he turned the point around. "China, America and Russia all have good relations," he pointed out. "When I went to Russia I received a warm welcome. Yeltsin placed my hand on his heart and said I am a brother. We Chinese have the tradition of reciprocity. So I placed his hand on my heart and called him brother. When I left, Yeltsin hugged me and our cheeks touched. We are warm and sincere friends. This time when I go to America, I think I will receive the same warm welcome rather than walking through the minefield. Maybe I will not be hugged by President [Bill] Clinton; however, if we shake hands tightly, it must have the same meaning." Zhu's point could not have been clearer.
However, when officials of the US embassy in Beijing were asked about Zhu's comments, most did not know what had been discussed. Apparently no translation of Zhu's transcript had been circulated, either within the embassy or back to the State Department in preparation for his trip. A top political-economic officer at the embassy said that he had seen Zhu's comments on television, but that no translation had been made. This was to prove a sign of things to come; some of which we still being played out today.

Please click here to read previous articles.
Most Viewed in 24 Hours
China stories