EU set to shore up its leaking borders with 10,000 new guards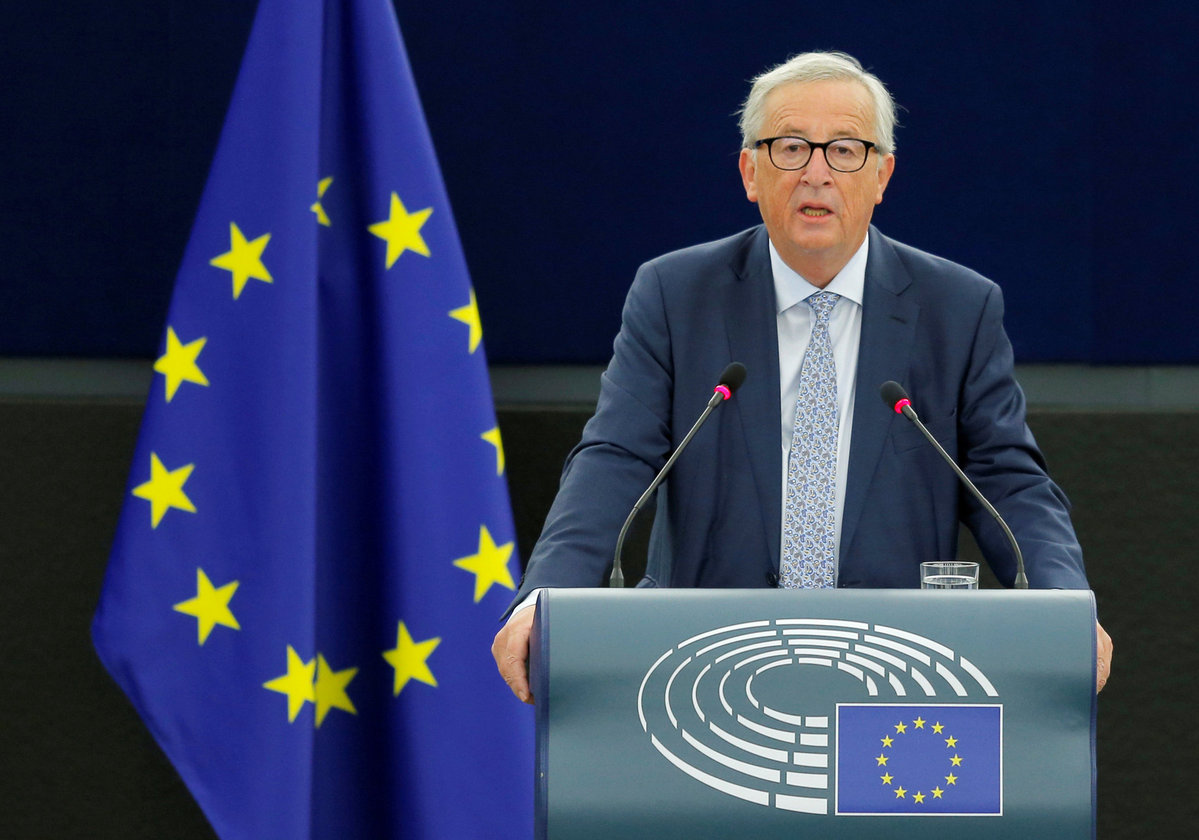 The European Union will send an extra 10,000 border guards to its external boundaries in an attempt to stem the tide of illegal immigration, Commission President Jean-Claude Juncker said in his annual state of the union address in Strasbourg, France, on Wednesday.
He also spoke about the bloc's other big issues – populism, terrorism, and Brexit – and urged the British government to recognize the reality of its pending exit from the EU.
"We … ask the British government to understand that someone who leaves the union cannot be in the same privileged position as a member state," he said. "If you leave the union, you are, of course, no longer part of our single market, and certainly not only in the parts of it you choose."
But he said the United Kingdom will remain a close partner of the EU in political, economic, and security terms, and noted that Britain and the EU should strive to negotiate a free-trade deal.
"The United Kingdom will never be an ordinary third country for us," he said.
Juncker's address marks the start of talks involving European politicians and bureaucrats as the commission decides its annual work program.
He fleshed out his call for 10,000 additional border guards by saying he also does not want to see Europe militarized, noting long-term solutions to the migrant crisis and the threat of terrorism must be found, instead of "ad-hoc solutions".
"Europe must remain a tolerant, open continent," he said. "Europe will never become a fortress, turning its back on the world, notably the part of the world which is suffering."
This year's speech, which was Juncker's last because he is in the final year of his term, comes at a difficult time for Europe, with populism sentiment rising in many countries. Recent polls in Poland, Italy, Hungary, Austria, and Sweden have seen anti-immigration parties fare well and, with voters set to take part in Europe-wide elections in May, Juncker called for a more united, strong, and democratic union, instead of a fragmented one.
He also said cooperation, instead of charity, should be the bedrock of a new EU-Africa alliance that could eventually lead to a continent-to-continent free-trade agreement.
And he said he would like to see the international prestige of the euro currency increase through its strategic use.
"The euro must become the active instrument of a new, more sovereign, Europe," he said.