PLA Navy fighter jet force trains for carrier duty
Share - WeChat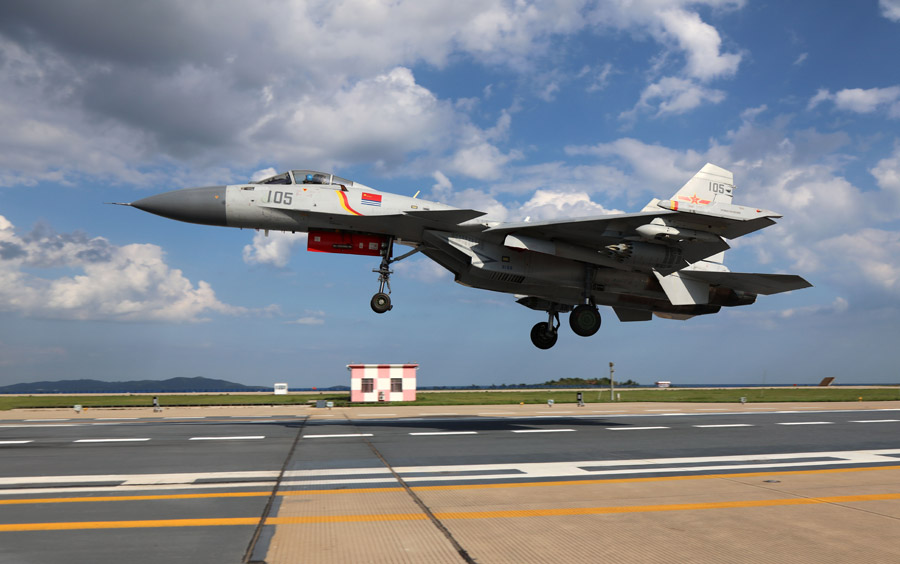 The people's Liberation Army Navy's carrier-based fighter jet force has achieved a number of breakthroughs in its training since May 2013, when it was established.
By now, several batches of Navy pilots have become qualified to take off and land the J-15 fighter jet on the CNS Liaoning aircraft carrier.
Some have been exposed to fierce live-fire exercises that included sophisticated fighting scenarios.
An elite team among the pilots also has carried out night landings, widely considered the riskiest carrier-based action, and have become capable of performing round-the-clock, all-weather operations.