Typhoon Barijat disrupts traffic in Hainan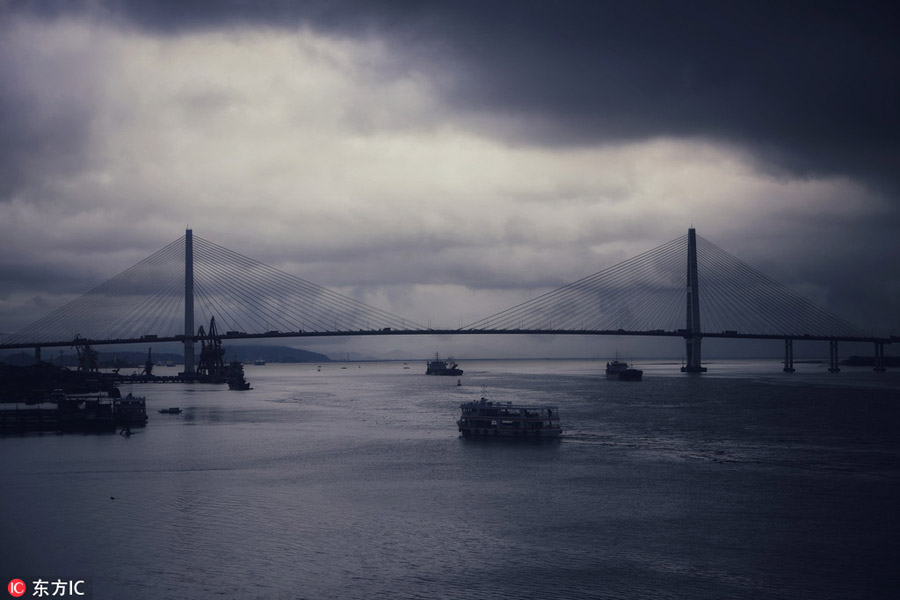 HAIKOU -- Passenger ship and train services between Guangdong and Hainan provinces in southern China will be halted as local authorities brace for the 23rd typhoon of the year.
Typhoon Barijat formed Tuesday morning in the South China Sea and has been forecasted to make landfall in an area between western Guangdong and eastern Hainan during the day on Thursday.
Passenger ships across the Qiongzhou Strait, between Hainan and Guangdong, have been ordered to stop services as of 2 pm Wednesday due to safety concerns, said the local maritime safety administration.
Railway services circling the island of Hainan and across the Qiongzhou Strait are also to be suspended.
Over 70,000 fishermen and more than 23,000 boats have been called back to harbor as of Tuesday evening.
According to the central meteorological observatory, Barijat is moving westward at a speed of 15 km per hour at 8 am, about 550 km away from the city of Leizhou, Guangdong province.