Shanghai institute begins building new physics lab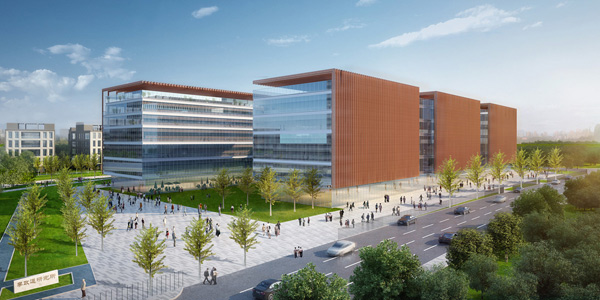 Tsung-Dao Lee Institute in Shanghai has taken a big step forward in boosting physics research in China with the groundbreaking for the construction of its laboratory held on Aug 29.
The building, located in Zhangjiang Science City, will cover 2.8 hectares and is expected be completed by 2020.
Tsung-Dao Lee Institute was established at Shanghai Jiao Tong University in November 2016, thanks to a proposal by the eponymous Chinese-American physicist to the Chinese government.
"I hope to set up a topnotch science institute in China to make great contribution to physics, similar to Niels Bohr Institute in Denmark and the Institute for Advanced Study in Princeton in the United States," said Tsung-Dao Lee, who is also the honorary director of the institute, in a congratulatory letter to the university, adding that he will work to enhance the institute's global influence.
Frank Wilczek, founding director of the institute, who won the Nobel Prize in physics in 2004, said the institute will start with three divisions, broadly reflecting Lee's own interests, which are astronomy, high energy physics and quantum physics.
Wilczek said, "We will tackle many great questions, such as: How did the universe begin? How did stars and galaxies form? What kinds of planets and moons exist outside of our solar system?"
He said that the institute will provide a platform to foster academic training and collaboration between worldwide physicists, host cutting-edge research programs and actively engage in the science education of the general public.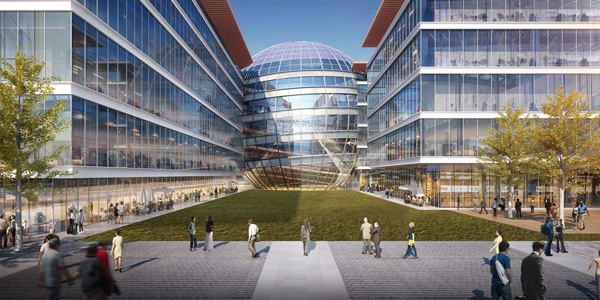 "The goal cannot be realized by only one person. We have the international advisory board, and many scientists and scholars we can take advice from," he said.
"T.D. Lee was a professor at Columbia University for many years and, while he became an American citizen, he has always kept China close to his heart and worked to help young Chinese students reach their potential of becoming mature, independent researchers. We are following his lead."
So far, the institute has attracted over 20 well-known scientists and scholars and is hoping to gather a further 700 of the world's top scientists to produce prominent and original research, according to Wu Dan, vice-president of the Shanghai university.
The 19th National Congress of the Communist Party of China report highlighted the need to aim for the frontiers of science and technology, strengthen basic research, and make major breakthroughs in pioneering innovation.
"Our university will fully support and contribute to the country's scientific development, based on our key basic disciplines such as astrophysics and cosmology," said Lin Zhongqin, president of Shanghai Jiao Tong University.
It is hoped that cooperation with reputable global laboratories, such as Lawrence Berkeley National Laboratory in the US, will also help further this